Latest museums and galleries
The underground extension of the Städel museum, by Schneider+Schumacher, has soon become an emblem…
Case Study
The Broad, the new contemporary art museum envisioned by Eli and Edythe Broad, and designed by Diller Scofidio + Renfro…
Case Study
The long history of Jews in Poland is depicted in the new core exhibition of the POLIN Museum in Warsaw…
Case Study
The Bildmuseet art center, by Henning Larsen Architects with its tall, wood-clad and fascinating appearance has become a landmark…
Case Study
The impressive architecture conceived by Henning Larsen for the Moesgaard Museum in Denmark is hard to confuse with any other.
Case Study
A preview of the SFMOMA San Francisco Museum of Modern Art expansion, designed by Norwegian practice Snøhetta, halfway…
Case Study
MyMuseum search home
Latest exhibitions
The exhibition "Ugo La Pietra, Disequilibrating design" at the Triennale of Milan is dedicated to a truly unorthodox designer
Case Study
"Scenario di Terra", open until February at MART, is an exhibition focused of the relationship between art and landscape…
Case Study
The amazing project "In Orbit" by Tomás Saraceno in Düsseldorf makes the dream of walking in the air real…
Case Study
If you combine the work of Olafur Eliasson and the Louisiana museum the outcome hardly can be wrong
Case Study
From 24 October 2014, on the occasion of the OMOC (Open Museum Open City), the MAXXI changes its face.
Case Study
Modalities of the Spontaneous is an fascinating exhibition by Alper Derinboğaz featured in the pavilion of Turkey at the Biennale
Case Study
Urban and open air exhibitions
The garden of veils, by LandAlab, is inspired to the sense of smell, the main theme of the event Orticolario that took place in Cernobbio.
Case Study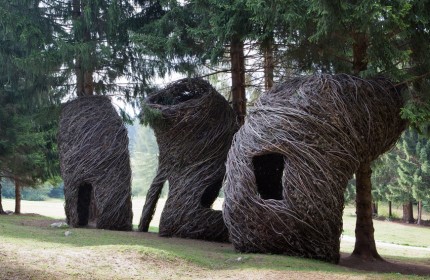 Arte Sella is one of the most interesting open-air art galleries in Italy where site-specific artworks are placed into an Alpine forest
Case Study
"A place called home" at Trafalgar Square is the landmark project of the 2014 London Design Festival…
Case Study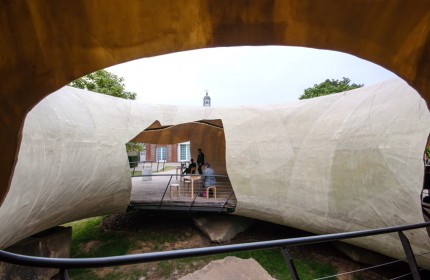 The 14th edition of the Serpentine Galleries Summer pavilion has been designed by the Chilean architect Smiljan Radic…
Case Study
Culture and technology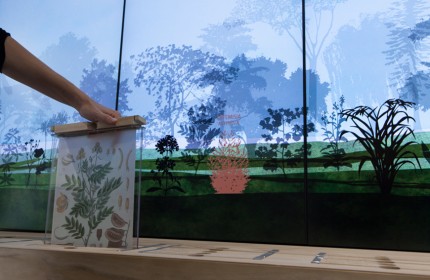 The Botanical Garden of Padua has just opened its doors to innovative means of communication and new-media installations by dotdotdot
Technical
The Uffizi Gallery in Florence presented in October 2014 an innovative multimedia installation…
Technical
At the Tate Modern in London is now active Bloomberg Connects, an ensemble of interactive digital projects, supported by Bloomberg…
Technical
The MoMA has announced a partnership with the Andy Warhol Museum and MPC to digitize the films realized by Andy Warhol from 1963.
Technical