---
Serpentine Galleries has announced that Lebanese-born architect Lina Ghotmeh will design their 22nd Summer pavilion to be opened in June 2023
---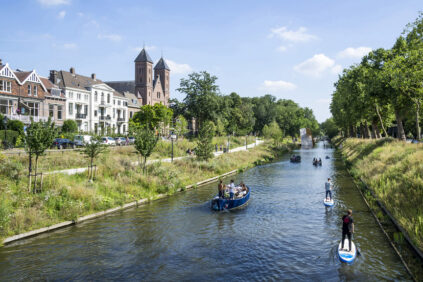 On November 15, Catharijnesingel in Utrecht, Netherlands, has been announced as the winner of the 2022 edition of the European Prize for Urban Public Space
---
Born in Alkmaar, The Netherlands, in 1975, Iwan Baan is world-renowned for his human-centered approach to architectural photography
---
The exhibition Technospace investigates the relationship among architecture, structural engineering, and technological innovation.
---
After over 30 years, a new church will be built in Copenhagen; designed by Henning Larsen, the wooden church of Ørestad will be completed in 2024
---
The first completed building by MVRDV in the United States, the Radio Hotel and Tower in New York is a colorful stack of blocks
---
---
The ceiling system of the station, designed by Hawkins/Brown, features perforated metal drums that combine acoustic attenuation with integrated lights and speakers for the announcements.
---
The 2022 VDW will take place through exhibitions and installations hosted in various locations in the lagoon city and through a series of conferences.
---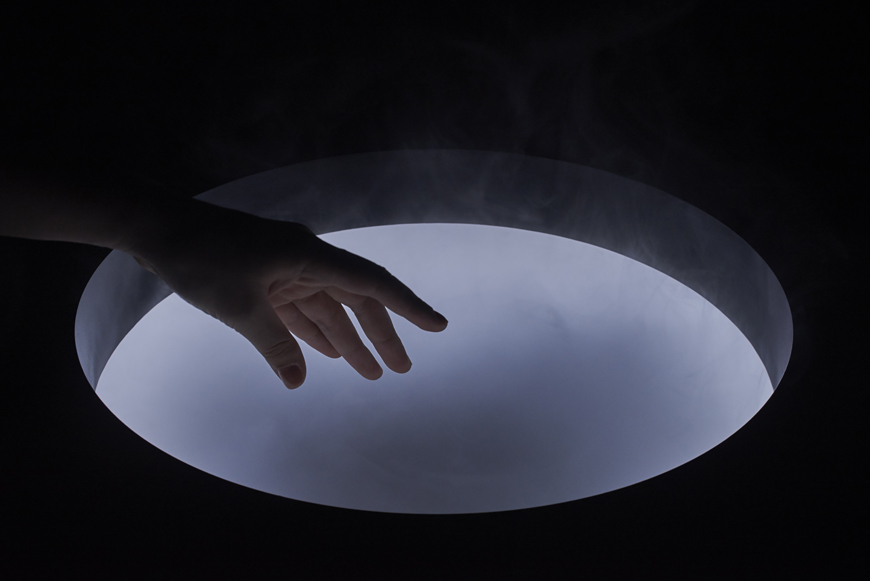 'Waft', the installation conceived by Japanese design studio We+, has recreated the behavior of the mist.
---
Commissioned on the occasion of LDF's 20th anniversary, the landmark project Swivel will be located at St. Giles Square, one of central London's most traversed neighborhoods.
---
Following principles of the circular economy, the Agape collection expands with the 'Vis-à-vis' stool and the 'Rendez-vous' bench
---
The Loewe Craft Prize, each year, celebrates the excellence of the world's best craftsmen and craftswomen.
---
---
---
At The Metropolitan Museum of Art, the exhibition 'Lives of the Gods: Divinity in Maya Art' brings together nearly 100 rarely seen masterpieces and recent discoveries
---
With their latest project, Spanish collective Luzinterruptus creates 'Nonconsuming Christmas Trees' by parasitizing existing streetlights
---
The Museo Nacional Thyssen-Bornemisza is presenting an exhibition that explores the relationship between two of the 20th century's great creative figures: Pablo Picasso and Gabrielle Chanel.
---
As Italian photographer Gianni Berengo Gardin says: 'A photo may be technically imperfect but if it tells something, then it's a good photo'
---
At the Art Biennale 2022, Denmark presents a powerful installation by Uffe Isolotto that brings us into a Gothic Nordic fairy tale populated by centaurs
---
At the Venice Art Biennale 2022, the Australia Pavilion features 'Desastres', a loud and hypnotic performance/installation/live performance by Marco Fusinato
---
mymuseum - new
---
The Saint Peter's Basilica is the largest and most important Catholic church in the world and a masterpiece of Renaissance and Baroque art and architecture
---
Sainte Marie de la Tourette is a Dominican monastery in Éveux, near Lyon, famous for its iconic architecture designed by Le Corbusier in 1953
---
The National Museum in Oslo is Norway's largest museum; opened in 2022, it is housed in a massive stone building designed by Kleihues + Schuwerk architects
---
The S. R. Crown Hall is a landmark building designed by Ludwig Mies van der Rohe in the early 1950s for the Illinois Institute of Technology campus in Chicago
---
The Farnsworth House is a modernist building designed by famed architect Ludwig Mies van der Rohe and a National Historic Landmark in Plano, IL
---
Also known as Cité Radieuse, the Unité d'Habitation in Marseille, France, is a famous residential building designed by Le Corbusier and a UNESCO world heritage site
---
copyright Inexhibit 2022 - ISSN: 2283-5474