architecture
---
"Hide & Seek" by Jennifer Newsom and Tom Carruthers of 'Dream The Combine', has been named the winner of the MoMA PS1's annual Young Architects Program
Marker
---
Entitled Vatican Chapels and located on the Island of San Giorgio, the pavilion of the Holy See at the 2018 Venice Architecture Biennale presents ten temporary chapels designed by acclaimed international architects
Case Study
---
Curated by Momoyo Kaijima of Atelier Bow Wow, the Japan Pavilion at 2018 Venice Architecture Biennale investigates the relationship between architecture and human behaviors by the means of guidebooks
Case Study
---
At the 16th Venice Biennale of Architecture, the Chinese pavilion presents an ambitious exhibition focused on the rural development of China's immense countryside
Case Study
---
Island, the exhibition of the British Pavilion at the 2018 Venice Architecture Biennale, coincides with a huge architectural installation featuring an elevated piazza designed by Caruso St John Architects as an allusion to Brexit
Case Study
---
"Unbuilding Walls" – the German Pavilion exhibition at the 2018 Venice Biennale of Architecture curated by GRAFT and Marianne Birthler, presents four exemplary projects for sites located on the former border strip between West and East Germany
Case Study
---
---
design
---
Until January 2019, the 'Triennale di Milano' features the eleventh edition of its Design Museum exhibition entitled "Stories. Italian Design"
Case Study
---
Acclaimed artist and designer Olafur Eliasson has conceived and produced a portable photovoltaic lamp aimed to bring sustainable lighting to African communities with no access to electricity
Marker
---
Maison & Object Paris: for the next edition ( 7 / 11 September, 2018) 6 emerging designers from Lebanon for the 'Rising Talents Awards'.
Marker
---
Huara, an innovative lamp designed by Elemental for Artemide and inspired by stars, is a mysterious polyhedron in plastic and aluminum whose faces light up activated by touch
Marker
---
Cooper Hewitt presents "The senses: Design beyond vision". The exhibition examines how multisensory design amplifies everyone's ability to explore the world
Marker
---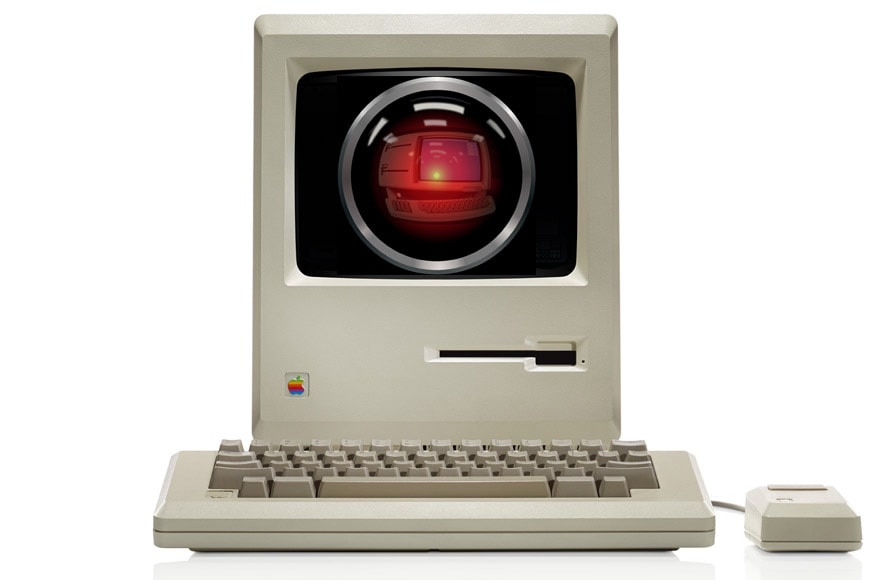 History, concept, and design of the Apple Lisa and Macintosh, among the first GUI-based personal computers ever, and the reasons of their different commercial success
Case Study
---
---
---
art & miscellanea
---
Until 26 August 2018, the Stedelijk Museum Amsterdam presents the exhibition 'Studio Drift – Coded Nature': works at the intersection between tech art and biodesign
Marker
---
From April 29, the Fondation Beyeler will be presenting two extraordinary protagonists of modern art: Alberto Giacometti and Francis Bacon.
Marker
---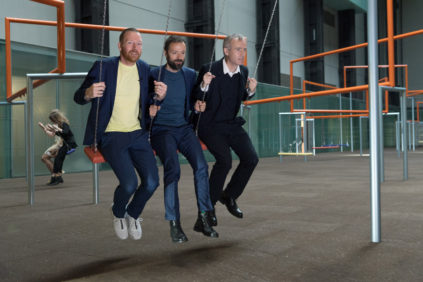 Until April 2, the Turbine Hall of the Tate Modern hosts an installation, designed by the Danish collective Superflex, entitled "One, two three Swing!"
Marker
---
Until July 2018, the 'Fashion Drive. Extreme Clothing in the Visual Arts' exhibition at the Kunsthaus Zürich presents how artists have viewed fashion through the centuries
Marker
---
Schaulager and The Museum of Modern Art New York, present the first comprehensive retrospective of the work of Bruce Nauman (b. 1941) in over two decades.
Marker
---
From 12 October 2017, the 'velum', a large canvas painted by Keith Haring in 1986, is on display again at the Stedelijk Museum in Amsterdam.
Marker
---
recently-added to mymuseum
---
The necropolis "Banditaccia" in Cerveteri, near Rome, is an UNESCO World Heritage Site and the world's largest Etruscan archaeological site
---
The Galleria Nazionale di Parma is an art museum, most known for its old masters' paintings, housed in the Palazzo della Pilotta palace in Parma, Italy
---
Palazzo Medici Riccardi is a Renaissance palace in Florence, once residence of the Medicis, and a museum also known for the Magi Chapel by Benozzo Gozzoli
---
The Medici Chapel in Florence (Italian: Museo delle Cappelle Medicee) is a museum most known for featuring the Sacrestia Nuova mausoleum by Michelangelo
---
An UNESCO World Heritage Site, the Ducal Palace of Urbino is a monumental Renaissance building and the seat of the "Galleria Nazionale delle Marche" museum
---
Santa Maria delle Grazie is a church and a convent in Milan, world-known for housing The Last Supper wall painting by Leonardo da Vinci
---