Latest museums and galleries
The new MUDEC – Museum of Cultures opens in Milan on March 26, 2015. The museum, located in the Ansaldo area, is designed by…
Case Study
Do you dare visiting the site of the hibernated Messner Museum Corones by Zaha Hadid on an Alpine peak 2,275 meters high?
Case Study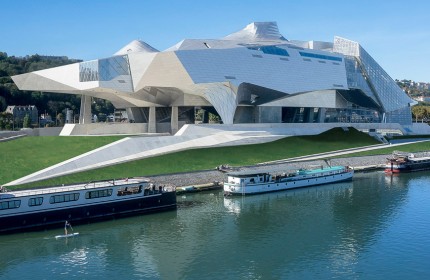 The Musée de Confluences (Museum of Confluences) is a innovative science museum designed by CoopHimmelb(l)au…
Case Study
An history by images of all Serpentine Galleries Summer Pavilions at Kensington Gardens in London from 2000 to 2014
Case Study
The Ordos Museum was commissioned in 2005 to MAD Architects as the centrepiece of the expansion of Ordos city, Mongolia
Case Study
The Galleria del Costume (Costume Gallery) of Pitti Palace, is the only National Museum in Italy exclusively dedicated to the history of fashion
Case Study
Latest exhibitions
"Worlds in Milan" is one of opening exhibitions of the new MUDEC museum and depicts how non-European cultures have influenced…
Case Study
"Africa. The Land of the Spirits", is one of the two inaugural exhibitions of the new MUDEC museum in Milan…
Case Study
London, the exhibition Magnificent Obsessions: the artist as collector at the Barbican Centre invites the visitors to take a dive into…
Case Study
"Alchemy by Jackson Pollock. Discovering the Artist at Work" at the Peggy Guggenheim Collection is an exhibition that allow the visitors .
Case Study
"The Rules of the Game": 18 contemporary artists cope with the work of Italian designer Achille Castiglioni at a fascinating exhibition …
Case Study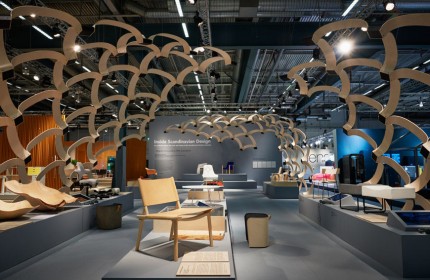 The exhibition "Inside Scandinavian Design", takes place in the context of the Stockholm furniture end light Fair : 3-7 February 2015.
Case Study
Urban and open air exhibitions
An history by images of all Serpentine Galleries Summer Pavilions at Kensington Gardens in London from 2000 to 2014
Case Study
London. In the ground facing the Serpentine Sackler Gallery there's a large scale fountain made of garden hoses…
Case Study
The pavilion of France at EXPO 2015 resembles a covered market where present and future of food production are presented…
Case Study
The timber pavilion of Latvia at EXPO 2015 Milan by MADE arhitekti testifies the attention of the country to environmental…
Case Study
Culture and technology
On Broadway is an interactive installation, located until January 2016 at the New York Public Library, and a digital portrait of Manhattan
Technical
The architecture of the ArtA museum by BIG Bjarke Ingels Group is our first example of ground-breaking visions for unbuilt museums
Seed
12 museums are among the 40 works shortlisted for the 2015 Mies van der Rohe Award…
Seed
"Feeding the Planet, Energy for Life" is the title of the EXPO 2015 and a main theme that will be unfolded through international …
Seed