---
---
Designed by Herzog & de Meuron, Calder Gardens in Philadelphia will present the art of influential Philadelphian artists Alexander Calder
---
The 600-meter-long aerial promenade designed by MVRDV was part of the 2022 edition of the Rotterdam Rooftop Festival.
---
BIG-Bjarke Ingels Group won the international architectural competition for the new Vltava Philharmonic Hall in Prague.
---
Black Chapel, the 21st Serpentine Pavilion, is designed by Chicago-based artist Theaster Gates with the architectural support of Adjaye Associates.
---
The jury announced the seven finalist projects of the 2022 edition of the Mies van der Rohe Contemporary Architecture Award
---
The Louvre Museum in Paris has recently inaugurated Studio, a new multifunctional center designed by h2o Architectes in the Richelieu Wing
---
---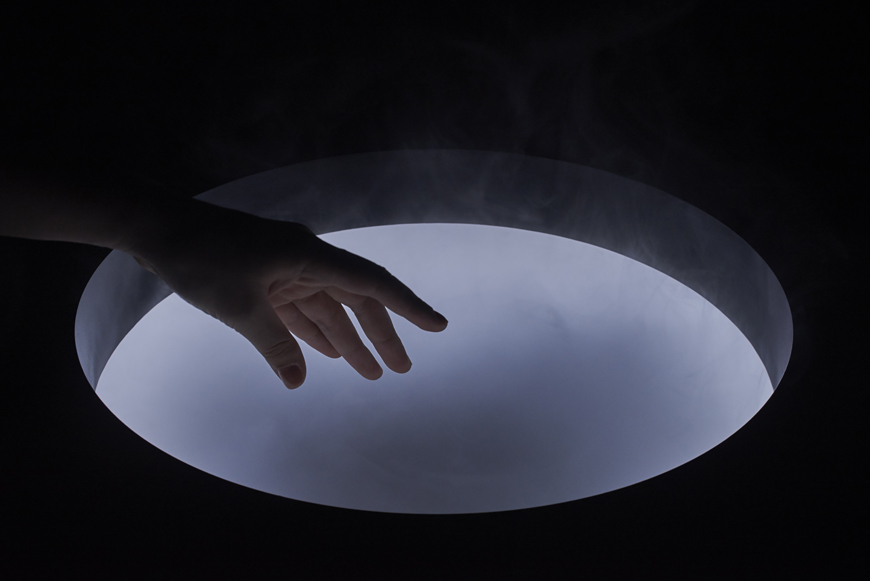 'Waft', the installation conceived by Japanese design studio We+, has recreated the behavior of the mist.
---
Commissioned on the occasion of LDF's 20th anniversary, the landmark project Swivel will be located at St. Giles Square, one of central London's most traversed neighborhoods.
---
Following principles of the circular economy, the Agape collection expands with the 'Vis-à-vis' stool and the 'Rendez-vous' bench
---
The Loewe Craft Prize, each year, celebrates the excellence of the world's best craftsmen and craftswomen.
---
Salone del Mobile . Milano (Milan Furniture Fair) will take place from 7th to 12th June 2022.
---
History and design of the NeXTcube, the iconic black workstation with which Steve Jobs created what, in his vision, the "perfect" computer looked like in 1988
---
---
---
The Museo Nacional Thyssen-Bornemisza is presenting an exhibition that explores the relationship between two of the 20th century's great creative figures: Pablo Picasso and Gabrielle Chanel.
---
As Italian photographer Gianni Berengo Gardin says: 'A photo may be technically imperfect but if it tells something, then it's a good photo'
---
At the Art Biennale 2022, Denmark presents a powerful installation by Uffe Isolotto that brings us into a Gothic Nordic fairy tale populated by centaurs
---
At the Venice Art Biennale 2022, the Australia Pavilion features 'Desastres', a loud and hypnotic performance/installation/live performance by Marco Fusinato
---
By removing parts of the German Pavilion at the Venice Biennale's Gardens, Maria Eichhorn unveils the renovation the building underwent during the Nazi period
---
Curated by Cecilia Alemani, the 2022 Venice Biennale International Art Exhibition – The Milk Of Dreams features works by 213 invited artists, most of whom are women
---
mymuseum - new
---
Sainte Marie de la Tourette is a Dominican monastery in Éveux, near Lyon, famous for its iconic architecture designed by Le Corbusier in 1953
---
The National Museum in Oslo is Norway's largest museum; opened in 2022, it is housed in a massive stone building designed by Kleihues + Schuwerk architects
---
The S. R. Crown Hall is a landmark building designed by Ludwig Mies van der Rohe in the early 1950s for the Illinois Institute of Technology campus in Chicago
---
The Farnsworth House is a modernist building designed by famed architect Ludwig Mies van der Rohe and a National Historic Landmark in Plano, IL
---
Also known as Cité Radieuse, the Unité d'Habitation in Marseille, France, is a famous residential building designed by Le Corbusier and a UNESCO world heritage site
---
The Labirinto della Masone (The Mansion Labyrinth) near Parma, is an art museum created by publisher Franco Maria Ricci that includes the world's largest maze
---
copyright Inexhibit 2022 - ISSN: 2283-5474