Latest museums and galleries
The museum of Rapperswil-Jona by :mlzd Architects is an example on the coexistence of historical and contemporary architecture.
Case Study
The Broad, the new contemporary art museum envisioned by Eli and Edythe Broad, and designed by Diller Scofidio + Renfro…
Case Study
The new home of the Whitney Museum of American Art, by Renzo Piano Building Workshop opens …
Case Study
The Maritime Museum in Barcelona's Royal Shipyard, the Drassanes, narrates the relation between man and the sea
Case Study
The Schaulager designed by Herzog & de Meuron architects is one of the most fascinating art centers in the world…
Case Study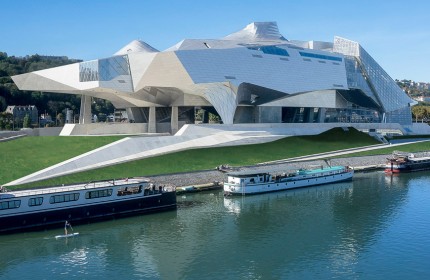 The Musée de Confluences (Museum of Confluences) is a innovative science museum designed by CoopHimmelb(l)au…
Case Study
Latest exhibitions
"Musings on a Glass Box" is the exhibition created by Diller Scofidio+Renfro for the "Fondation Cartier pour l'Art Contemporain".
Case Study
Two exhibitions currently running in the fascinating spaces of the Maritime Museum of Barcelona: Voyage Overseas…
Case Study
The exhibition "Bellissima. Italy and High Fashion 1945-1968″, depicts the Italian culture from the post-war to the late Sixties and …
Case Study
The objective of the MateinItaly exhibition at the Triennale in Milan has been to familiarize people with mathematics…
Case Study
If you combine the work of Olafur Eliasson and the Louisiana museum the outcome hardly can be wrong
Case Study
The exhibition "Ugo La Pietra, Disequilibrating design" at the Triennale of Milan is dedicated to a truly unorthodox designer
Case Study
Urban and open air exhibitions
The timber pavilion of Latvia at EXPO 2015 Milan by MADE arhitekti testifies the attention of the country to environmental…
Case Study
The China pavilion at EXPO 2015 Milan designed by Tsinghua University-Studio Link-Arc is an intriguing vision of a "Land of Hope" …
Case Study
The pavilion of Austria at the EXPO 2015 in Milan will bring the visitors into the air, smells and sounds of forest…
Case Study
The biomorph German pavilion at EXPO 2015 Milan, entitled Fields of Ideas, will present the richness of Germany's land…
Case Study
Culture and technology
"Feeding the Planet, Energy for Life" is the title of the EXPO 2015 and a main theme that will be unfolded though international …
Seed
The Smithsonian's National Museum of Natural History has made available its new free app "Skin and Bones"
Technical
On 24 November 2014, the Kunstmuseum Bern officially announced that the Gurlitt collection will be held on deposit at the museum.
Seed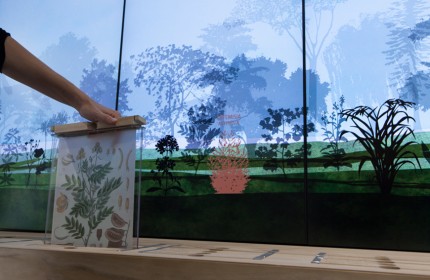 The Botanical Garden of Padua has just opened its doors to innovative means of communication and new-media installations by dotdotdot
Technical