architecture
---
Until February 2019, the Louisiana Museum of Modern Art hosts an exhibition dedicated to the Elemental Studio of Alejandro Aravena.
Marker
---
The Citylife residences in Milan by Daniel Libeskind is a $130-million residential complex combining Deconstructivism with traditional Milanese architecture
Case Study
---
The Mount Fuji World Heritage Center is a Japanese museum dedicated to Mount Fuji. Designed by Shigeru Ban, the center is shaped like an inverted mountain
Museum
---
Is the Vertical Forest / Bosco Verticale tower complex in Milan by Boeri Studio really the archetype of a new generation of sustainable high-rise buildings?
Case Study
---
The Afsluitdijk Wadden Center is a museum and a visitor center in Kornwerderzand, a settlement on the Afsluitdijk causeway in the northern Netherlands
Museum
---
Zaha Hadid Architects have been selected to design the 2,000-seat building of the new Sverdlovsk Philharmonic Concert Hall in Yekaterinburg, Russia
Marker
---
---
design
---
Home Futures – at the Design Museum in London from 7 November 2018 – explores today's home through the prism of yesterday's imagination.
Marker
---
Originating from the collaboration between WeWork and BIG-Bjarke Ingels Studio, the first WeGrow school was recently opened in Manhattan.
Marker
---
SHJWORKS has recently presented Biotope, an organic-shape urban greenhouse containing a natural microcosm populated by plants and insects.
Case Study
---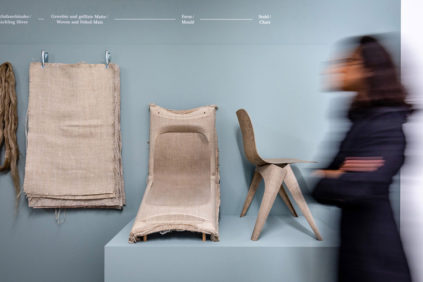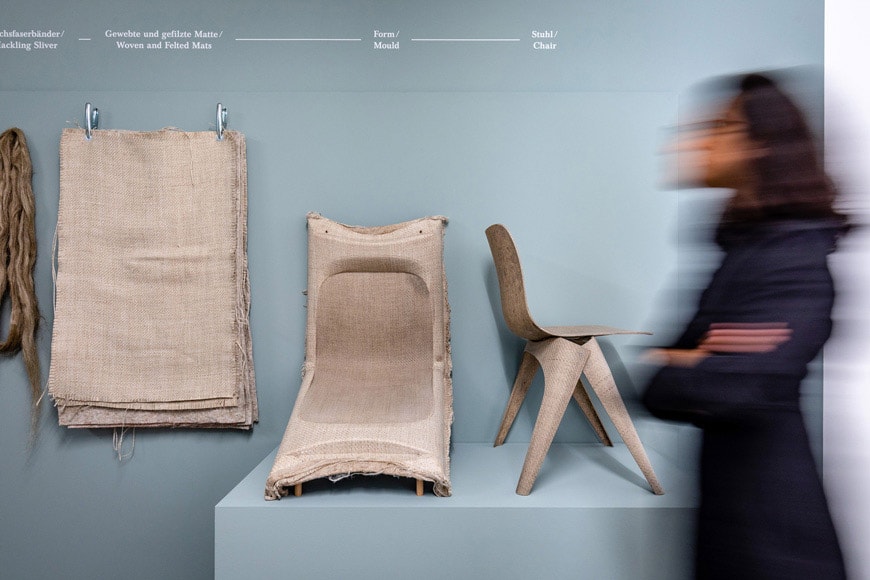 Until January 2016, the Vitra Design Museum in Weil am Rhein presents the work of young Dutch designer Christien Meindertsma.
Marker
---
From October 6, 2018, the Triennale di Milano hosts a major exhibition to celebrate 100th years since the birth of Italian designer Achille Castiglioni
Marker
---
On 15th September 2018, V&A Dundee – Scotland's first design museum designed by Kengo Kuma and Associates- finally opened its doors to the public.
Marker
---
---
---
art & miscellanea
---
The exhibition "LOW FORM. Imaginaries and Visions in the Age of Artificial Intelligence" takes place until 24 February 2019 at the MAXXI in Rome.
Marker
---
Until Jan. 2019, Barbican Center in London hosts the exhibition "Modern Couples: Art, Intimacy" and the Avant-garde" focusing on 40 20th century artist duos
Marker
---
From 24 October, the CCCB – Center of Contemporary Culture of Barcelona – presents the exhibition "Stanley Kubrick"
Marker
---
Until 5 May 2019, at the Cloister of Bramante in Rome, an exhibition featuring some of the most recognized contemporary artists explores the world of dreams
Marker
---
Until February 19, 2019, The "Picasso Metamorphosis" exhibition at the Royal Palace of Milan presents the relationship between Picasso's art and antiquity
Marker
---
Until February 3, 2019, The Museum of Modern Art – MoMA in New York City presents the major exhibition "Judson Dance Theater: The Work Is Never Done"
Marker
---
recently-added to mymuseum
---
Palazzo Altemps in Rome is a renowned museum of Classical sculpture, part of the National Roman Museum, and an Italian Renaissance palace near Piazza Navona
---
Somerset House is a well-known contemporary art center and a Neoclassical palace in central London; it also houses the Courtauld Gallery (currently closed)
---
The Palace of Versailles near Paris is a monumental architectural complex, mostly built in the 17th century, and the second most visited museum in France
---
The Barbican Centre is a multidisciplinary art center, including theaters and art galleries, and one of the best examples of British Brutalist architecture
---
The necropolis "Banditaccia" in Cerveteri, near Rome, is a UNESCO World Heritage Site and the world's largest Etruscan archaeological site
---
The Galleria Nazionale di Parma is an art museum in Parma, Italy, most known for its old masters' paintings, also by Leonardo, Botticelli, and Fra Angelico
---