architecture
---
The new Odunpazari Modern Museum (OMM) designed by Kengo Kuma and Associates was opened on 9 September in Eskisehir, Turkey.
---
the 2020 architecture biennale, titled "How will we live together?" will take place in Venice from May 23th through November 29th 2020
---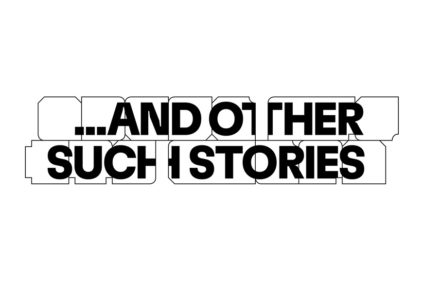 The 2019 edition of Chicago Architecture Biennial, titled "…and other such stories", will take place from September 19, 2019, through January 5, 2020.
---
The new quay designed by Zaha Hadid Architects in Hamburg is a liveable public space that connects the long river with the urban fabric of the city
---
'The Observatory' is a cave-like timber shelter designed by Simon Hjermind Jensen – Shjworks for the Munkeruphus Art Museum in Denmark
---
Hoerr Schaudt Landscape Architects transformed the terrace of Gary Comer the Youth Center in Chicago into a large rooftop vegetable garden which provides organic food to the school's kitchen
---
---
design
---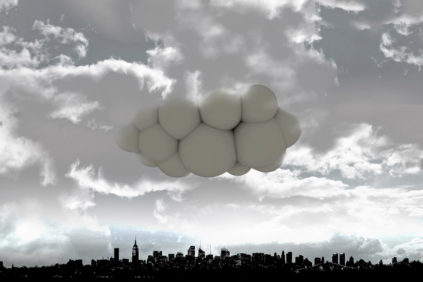 Until 13 October 2019 the CID – Centre d'Innovation et du Design at Grand-Hornu, in Belgium, presents the exhibition "Design on Air".
---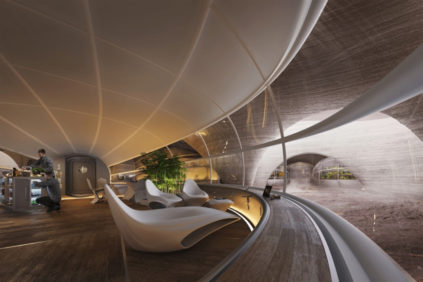 The exhibition "Moving to Mars" explores how sending humans to Mars is not just a new frontier for science but also for design
---
At the V&A, 'FOOD: Bigger than the Plate' explores how innovative organisations are radically re-inventing how we grow, distribute and experience food
---
From 17 through 26 June, 2019, unique pieces and limited edition designs are on view in Salò, on the west coast of Lake Garda.
---
The 14th edition of the Barcelona Design Week, entitled "Transicions", runs from 12 through 20 June 2019
---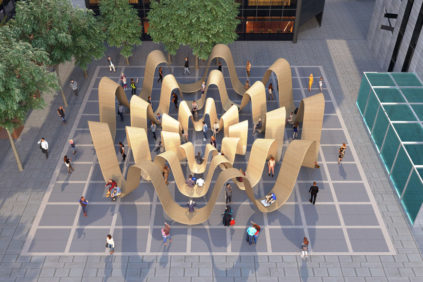 London Design Festival 2019 preview: the 'Please be seated' installation designed by Paul Cocksedge in Broadgate
---
---
---
art
---
Giardino Giusti presents the exhibition "To be Played – Video-art, moving images, and multimedia-installations by the eighties generation"
---
Going to Paris in the next months? Well, we suggest you to do not miss the exhibition TREES running at the Cartier Foundation
---
From September 21 the Stedelijk Museum in Amsterdam presents 'Chagall, Picasso, Mondrian and others. Migrant artists in Paris'.
---
The Pavilion of Ghana presents works by Felicia Abban, John Akomfrah, El Anatsui, Lynette Yiadom-Boakye, Ibrahim Mahama, Selasi Awusi Sosu
---
Until 24 November, the Fondazione Prada in Venice presents "Jannis Kounellis", the major retrospective dedicated to the artist following his death
---
At the 58th Venice Art Biennale, the United States Pavilion presents Liberty / Libertà, a solo exhibition by American artist Martin Puryear (b. 1941)
---
mymuseum - new
---
The Museo Soumaya is an art museum in Mexico City founded by Mexican business magnate Carlos Slim; its main venue is a futuristic building designed by Fernando Romero
---
The Biblioteca Ambrosiana in Milan is a library which also houses the Pinacoteca Ambrosiana art gallery with works by Leonardo, Botticelli, and Caravaggio
---
The Museo Galileo is a science museum in Florence, named after famous Italian scientist Galileo Galilei, housed in a medieval palace near the Uffizi Gallery
---
Palazzo Altemps in Rome is a renowned museum of Classical sculpture, part of the National Roman Museum, and an Italian Renaissance palace near Piazza Navona
---
Somerset House is a well-known contemporary art center and a Neoclassical palace in central London; it also houses the Courtauld Gallery (currently closed)
---
The Palace of Versailles near Paris is a monumental architectural complex, mostly built in the 17th century, and the second most visited museum in France
---
copyright Inexhibit 2019 - ISSN: 2283-5474