architecture
---
The Bauhaus Museum in Weimar, Germany, is a museum dedicated to the famous Bauhaus art school; designed by architect Heike Hanada, the museum opened in April 2019
---
Rome: "AT HOME. Designs for contemporary living" is the new presentation of the MAXXI museum's architecture collection.
---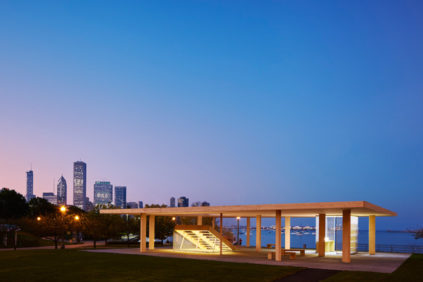 Designed by architecture firm Ultramoderne for the 2015 Chicago Architecture Biennial, the Chicago Horizon pavilion is among the best examples of CLT timber architecture
---
Chinese architectural firm CCTN Design developed an ambitious regeneration project to convert a disused blast furnace in Beijing into a vibrant museum
---
Spanish architectural firm Vaillo+Irigaray has won the competition to design the new Tourism Faculty building at the University of Malaga, Spain
---
Bianchini & Lusiardi Associati has won the architectural competition to design a museum for 73 Jewish children rescued in Nonantola, Italy, during WWII
---
design
---
Italian artist Maria Cristina Finucci created a large site-specific art installation in Milan made out of about two tons of used plastic bottle caps
---
During the Milan Design Week 2019, Brazilian design firm Estudio Campana transformed a cloister of the Statale University palace in Milan into a large grass-covered installation
---
At Milan Design Week 2019, Japanese design firm TAKT PROJECT, led by Satoshi Yoshiizumi, presents "glow ⇄ grow", a lighting installation consisting of clear-resin stalactites
---
SaloneSatellite 2019: in this year's edition, the prizes were assigned to projects focused on material-recycling processes and on their applications.
---
At the Milan Design Week 2019, Flos presents two new products designed by two masters of contemporary design: Konstantin Grcic and Philippe Starck
---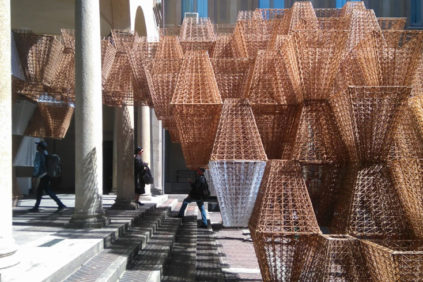 COS and French architect Arthur Mamou-Mani presents Conifera, a 3D-printed bioplastics brick installation on view at Palazzo Isimbardi during the 2019 Milan Design Week
---
---
---
art
---
Until 6 May 2019, the Centre Pompidou in Paris presents Victor Vasarely. Sharing Forms, a major retrospective dedicated to the father of Op Art.
---
Fondazione Prada presents the exhibition "Surrogati. Un amore ideale" (Surrogate. A Love Ideal) from 21 February 2019 at the Osservatorio venue in Milan
---
Until March 24, 2019, Palazzo Fortuny in Venice presents "Futuruins". The exhibition is an investigation into the theme of ruins.
---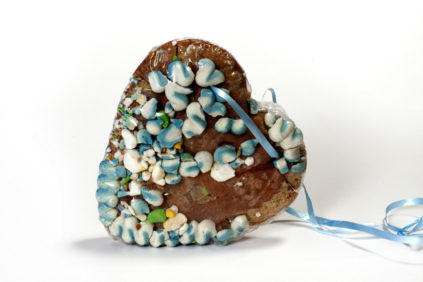 Are objects – with all their materiality, weight, physical consistency, smell, and imperfections – the only things that can bring us really into a story?
---
Tokyo, "Swell", the latest installation designed by Japanese studio we+ (Hokuto Ando & Toshiya Hayashi) is a magic which captures wind and light.
---
The Musée des Arts Décoratifs in Paris highlighs the richness of Japan's contributions to art and design with the exhibition "Japon-Japonismes, 1867-2018"
---
mymuseum - new
---
The Biblioteca Ambrosiana in Milan is a library which also houses the Pinacoteca Ambrosiana art gallery with works by Leonardo, Botticelli, and Caravaggio
---
The Museo Galileo is a science museum in Florence, named after famous Italian scientist Galileo Galilei, housed in a medieval palace near the Uffizi Gallery
---
Palazzo Altemps in Rome is a renowned museum of Classical sculpture, part of the National Roman Museum, and an Italian Renaissance palace near Piazza Navona
---
Somerset House is a well-known contemporary art center and a Neoclassical palace in central London; it also houses the Courtauld Gallery (currently closed)
---
The Palace of Versailles near Paris is a monumental architectural complex, mostly built in the 17th century, and the second most visited museum in France
---
The Barbican Centre is a multidisciplinary art center, including theaters and art galleries, and one of the best examples of British Brutalist architecture
---
copyright Inexhibit 2019 - ISSN: 2283-5474