architecture
---
The Darwin D. Martin House is an architectural complex and a National Historic Landmark designed by Frank Lloyd Wright in the early 1900s in Buffalo, New York
Museum
---
The Fondation Jérôme Seydoux-Pathé in Paris is a cultural center and museum devoted to cinema; the foundation's iconic building was designed by Renzo Piano
Museum
---
With its playful and provoking approach, the exhibition of the Swiss pavilion investigates the intrinsic ambiguity of the representation of space.
Case Study
---
The Fondation Louis Vuitton in Paris is a private modern and contemporary art center and museum, whose iconic building was designed by architect Frank Gehry
Museum
---
Mexican architect Frida Escobedo is the 18th architect to accept the Serpentine Galleries' invitation to design the pavilion in Kensington Gardens
Marker
---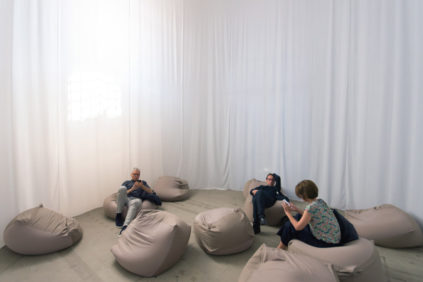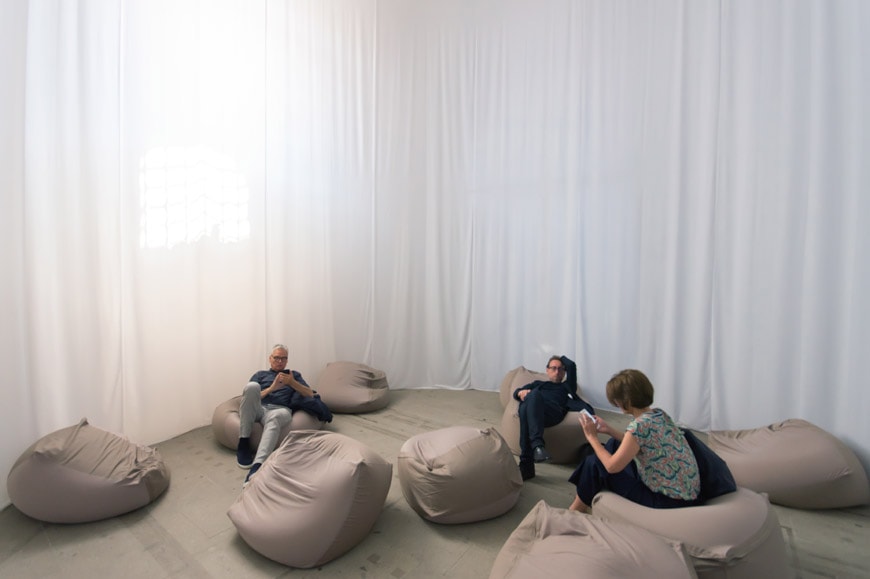 The Arsenale core exhibition of the 16th Venice Architecture Biennale presents 65 sections, each featuring a different architect, that respond to the theme of "Freespace" chosen by the curators
Case Study
---
---
design
---
The distinction between recycling and upcycling really makes sense, and invites us to investigate the very sense of terms such as "sustainability".
Case Study
---
The exhibition "The Limits to Growth!" presents critical works by designers that unveil the flaws of the mass production system that dominates the society
Marker
---
Until January 2019, the 'Triennale di Milano' features the eleventh edition of its Design Museum exhibition entitled "Stories. Italian Design"
Case Study
---
Acclaimed artist and designer Olafur Eliasson has conceived and produced a portable photovoltaic lamp aimed to bring sustainable lighting to African communities with no access to electricity
Marker
---
Maison & Object Paris: for the next edition ( 7 / 11 September, 2018) 6 emerging designers from Lebanon for the 'Rising Talents Awards'.
Marker
---
Huara, an innovative lamp designed by Elemental for Artemide and inspired by stars, is a mysterious polyhedron in plastic and aluminum whose faces light up activated by touch
Marker
---
---
---
art & miscellanea
---
Entitled London Mastaba, a new sculptural installation by Christo, made up of over 7.500 oil barrels, is now afloat on Hyde Park's Serpentine Lake, London
Marker
---
The Uffizi Gallery in Florence opens a new semi-permanent exhibition focused on Caravaggio and other 17th century painters, including Rubens and Rembrandt
Marker
---
Until 26 August 2018, the Stedelijk Museum Amsterdam presents the exhibition 'Studio Drift – Coded Nature': works at the intersection between tech art and biodesign
Marker
---
From April 29, the Fondation Beyeler will be presenting two extraordinary protagonists of modern art: Alberto Giacometti and Francis Bacon.
Marker
---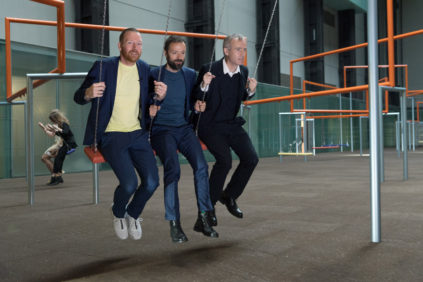 Until April 2, the Turbine Hall of the Tate Modern hosts an installation, designed by the Danish collective Superflex, entitled "One, two three Swing!"
Marker
---
Until July 2018, the 'Fashion Drive. Extreme Clothing in the Visual Arts' exhibition at the Kunsthaus Zürich presents how artists have viewed fashion through the centuries
Marker
---
recently-added to mymuseum
---
The necropolis "Banditaccia" in Cerveteri, near Rome, is an UNESCO World Heritage Site and the world's largest Etruscan archaeological site
---
The Galleria Nazionale di Parma is an art museum, most known for its old masters' paintings, housed in the Palazzo della Pilotta palace in Parma, Italy
---
Palazzo Medici Riccardi is a Renaissance palace in Florence, once residence of the Medicis, and a museum also known for the Magi Chapel by Benozzo Gozzoli
---
The Medici Chapel in Florence (Italian: Museo delle Cappelle Medicee) is a museum most known for featuring the Sacrestia Nuova mausoleum by Michelangelo
---
An UNESCO World Heritage Site, the Ducal Palace of Urbino is a monumental Renaissance building and the seat of the "Galleria Nazionale delle Marche" museum
---
Santa Maria delle Grazie is a church and a convent in Milan, world-known for housing The Last Supper wall painting by Leonardo da Vinci
---