---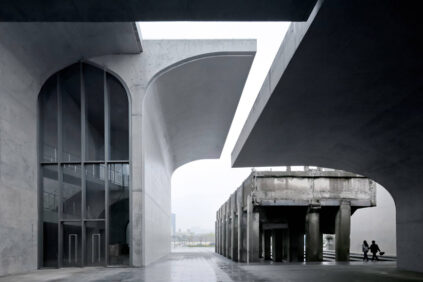 Until July 4, 2022, the Museum of Modern Art presents Reuse, Renew, Recycle: Recent Architecture from China, an exhibition highlighting a new generation of Chinese architects
---
A spiritual retreat at Stanford University, the Windhover Contemplative Center is also an outstanding example of contemporary rammed-earth architecture
---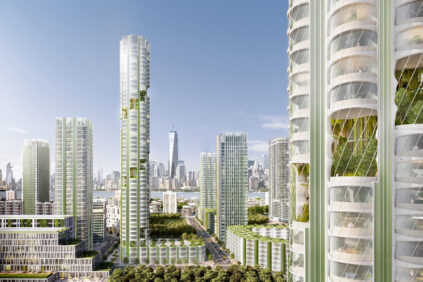 During the COP26, Skidmore, Owings & Merrill (SOM) unveiled Urban Sequoia, a concept for buildings to absorb carbon at an unprecedented rate
---
One of the world's most sustainable greenhouses, the geothermally-heated Friðheimar greenhouse in Iceland produces 370 tons of tomatoes a year
---
Designed by Atelier Rainer Köberl and Daniela Kröss Architektin, the museum was conceived as a building in a strong relationship with the external environment
---
Designed by Turkish architect Emre Arolat in Antakya, the ancient Antioch, an unconventional building combines a Roman archeological site with a 5-star hotel
---
---
Mark Zuckerberg's Metaverse might get over the current dichotomy between virtual and physical and create new forms of society, economy, and governance
---
History and design of the NeXTcube, the iconic black workstation with which Steve Jobs showed the world what the perfect computer should be in 1988
---
A brief history of the electric car; images and description of seven European and American seminal electric automobiles manufactured from 1881 to 1996
---
Swedish design office Front – founded by Sofia Lagerkvist and Anna Lindgren – has designed a new, intriguing collection of seating furniture inspired by nature
---
The exhibition – running at the Vitra Design Museum until March 6, 2022 – presents the work of women in design over the past 120 years in the context of the struggle for equal rights
---
Made from fermented sugar, the components of the installation Mellifera are fully compostable will be reusable after the event.
---
---
---
---
Gustav Klimt and the artists of his circle are represented by over 200 works including paintings, drawings, posters, and sculptures.
---
London's Tate Modern is populated by alien presences part of the installation "In Love with the world" created by the Korean-born artist Anicka Yi
---
'Saul Steinberg. Milano New York' is a tribute that Triennale Milano owes to the great artist, who dedicated many of his works to the city in which he resided during his formative years.
---
From 10 October 2021 to 23 January 2022, The Fondation Beyeler presents the most significant exhibition ever devoted to Francisco de Goya (1746–1828)
---
Born near Hiroshima in 1966, Motoi Yamamoto is definitely an unconventional artist widely known for his stunning labyrinths entirely made of fine salt
---
Palazzo Te in Mantua presents the project Venus Divina. Harmony on Earth, comprising three exhibitions dedicated to the myth of Venus
---
mymuseum - new
---
The Labirinto della Masone (The Mansion Labyrinth) near Parma, is an art museum created by publisher Franco Maria Ricci that includes the world's largest maze
---
The Cité de la Mode et du Design is a fashion and design hub in Paris housed in an iconic building on the Seine riverfront designed by Jakob + MacFarlane architects
---
The Château de Chambord is a Renaissance castle, whose design is said to have been influenced by Leonardo da Vinci, and a popular attraction in the Loire Valley
---
The Musée Carnavalet is the museum of the history of the city of Paris; the museum, recently renovated, occupies two historic mansions in the central Marais district
---
The Fellini Museum is a cinema museum, dedicated to famed film director Federico Fellini (1920-1993), located in three venues in the historic center of Rimini
---
The Museu de Arte Contemporânea de Serralves is a contemporary art museum in Porto, Portugal, designed by famed architect Alvaro Siza Vieira
---
copyright Inexhibit 2021 - ISSN: 2283-5474