architecture
---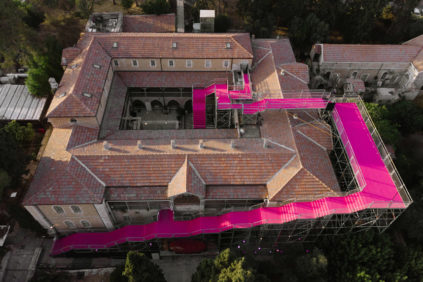 90 Degrees – Rotate. Ascend. Turn East – is a large scale installation designed by HQ Architects for the Jerusalem Design Week 2019
---
The Museo Soumaya is an art museum in Mexico City founded by Mexican business magnate Carlos Slim; its main venue is a futuristic building designed by Fernando Romero
---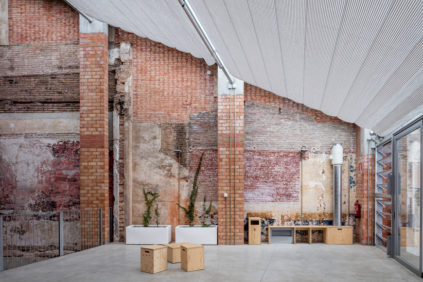 The "Lleialtat Santsenca" is a 19th century building which has been restored and converted into a civic center for the local community.
---
At the Greentech Festival in Berlin, Skyports and Volocopter announced a cooperation to build the first mobile Volo-Port for air taxis.
---
Hórama Rama by Pedro & Juana has been named the winning design of the The Museum of Modern Art and MoMA PS1's 20th annual Young Architects Program.
---
The winners of the EU Prize for Contemporary Architecture Mies Van Der Rohe Award 2019 have been announced: they are Grand Parc Bordeaux, and Montbrun-Bocage School Refectory
---
---
design
---
From 17 through 26 June, 2019, unique pieces and limited edition designs are on view in Salò, on the west coast of Lake Garda.
---
The 14th edition of the Barcelona Design Week, entitled "Transicions", runs from 12 through 20 June 2019
---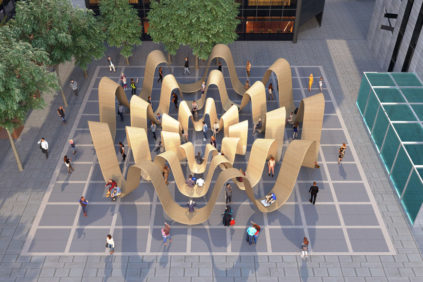 London Design Festival 2019 preview: the 'Please be seated' installation designed by Paul Cocksedge in Broadgate
---
Bauhaus#Itsalldesign is open at the Designmuseum Danmark to celebrate the 100th anniversary of the art school founded by Walter Gropius in Weimar in 1919
---
With the exhibition "Living in a Box: Design and Comics" the Vitra Design Museum explores the world of comics and their relationship to design
---
The CID -Centre d'innovation et du design- features "Glass-Oriented Design". The exhibition presents a series of glass objects realized at CIRVA, Marseille
---
---
---
art
---
The Pavilion of Ghana presents works by Felicia Abban, John Akomfrah, El Anatsui, Lynette Yiadom-Boakye, Ibrahim Mahama, Selasi Awusi Sosu
---
Until 24 November, the Fondazione Prada in Venice presents "Jannis Kounellis", the major retrospective dedicated to the artist following his death
---
At the 58th Venice Art Biennale, the United States Pavilion presents Liberty / Libertà, a solo exhibition by American artist Martin Puryear (b. 1941)
---
Featuring a site-specific installation by Renate Bertlmann, Discordo Ergo Sum is the exhibition of the Pavilion of Austria at the 58th Venice Art Biennale
---
Weather Report: Forecasting Future, the Nordic Pavilion exhibition at the Venice Art Biennale 2019, features works by nabbteeri, Ane Graff, & Ingela Ihrman
---
Artists and works featured in the second part of the 'May You Live in Interesting Times' – 58th Venice Art Biennale 2019 exhibition – installed at Giardini
---
mymuseum - new
---
The Biblioteca Ambrosiana in Milan is a library which also houses the Pinacoteca Ambrosiana art gallery with works by Leonardo, Botticelli, and Caravaggio
---
The Museo Galileo is a science museum in Florence, named after famous Italian scientist Galileo Galilei, housed in a medieval palace near the Uffizi Gallery
---
Palazzo Altemps in Rome is a renowned museum of Classical sculpture, part of the National Roman Museum, and an Italian Renaissance palace near Piazza Navona
---
Somerset House is a well-known contemporary art center and a Neoclassical palace in central London; it also houses the Courtauld Gallery (currently closed)
---
The Palace of Versailles near Paris is a monumental architectural complex, mostly built in the 17th century, and the second most visited museum in France
---
The Barbican Centre is a multidisciplinary art center, including theaters and art galleries, and one of the best examples of British Brutalist architecture
---
copyright Inexhibit 2019 - ISSN: 2283-5474