Museu Frederic Marès – Barcelona
Plaça de Sant Iu, 5
,
Barcelona
Catalunya
,
Spain
closed on: Mondays Museum Type: Art
The Museu Frederic Marès is an art museum in Barcelona, especially focused on Spanish sculpture from the 12th century to 19th century.
Opened to the public in 1948, the museum takes its name from the Catalan artist and collector Frederic Marès Deulovol (1893-1991), on whose personal collection the institution is based.
The museum is housed in a medieval building, once part of the Royal Palace, located in the Gothic Quarter, in the historical heart of Barcelona, close to Plaça de la Seu and the city cathedral.
Encompassing a floor area of about 1,400 square meters / 15,000 square feet, the museum has been substantially renovated in 2011, after a design by Barcelona-based architectural practice Santi Vives.
The Museu Frederic Marès holds a large collection of Spanish sculpture, with a special focus on polychrome works and religious sculptural works. The sculpture exhibition is divided into six chronological sections dedicated to ancient, Romanesque, Gothic, Renaissance, Baroque, and nineteenth century works.
The museum also features smaller collections of decorative arts, paintings, textiles, photographs, graphic designs, and coins; as well as a reconstruction of the personal study of Marès.
Special events at the Museu Marès include temporary exhibitions, guided tours, concerts, educational activities, conferences, and lectures.
The museum's building also accommodate a cafe, and a library / documentation center.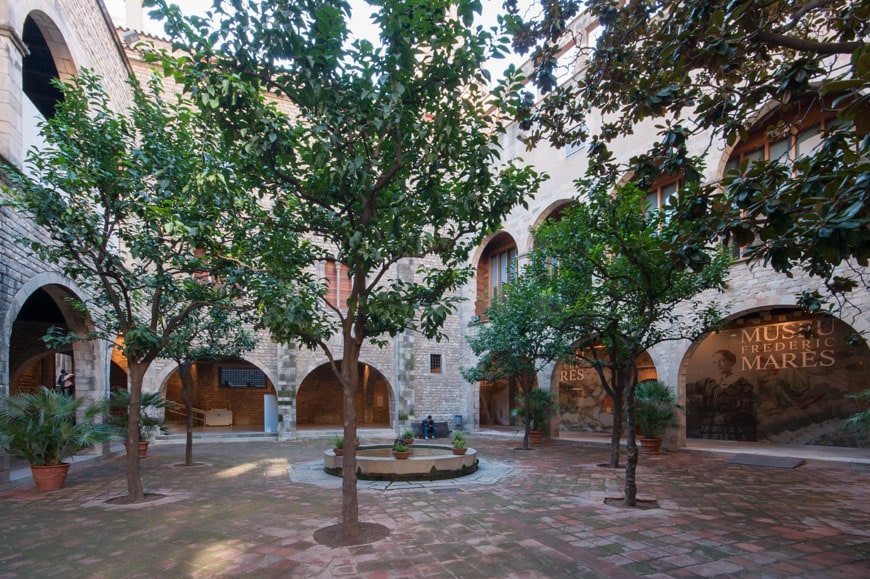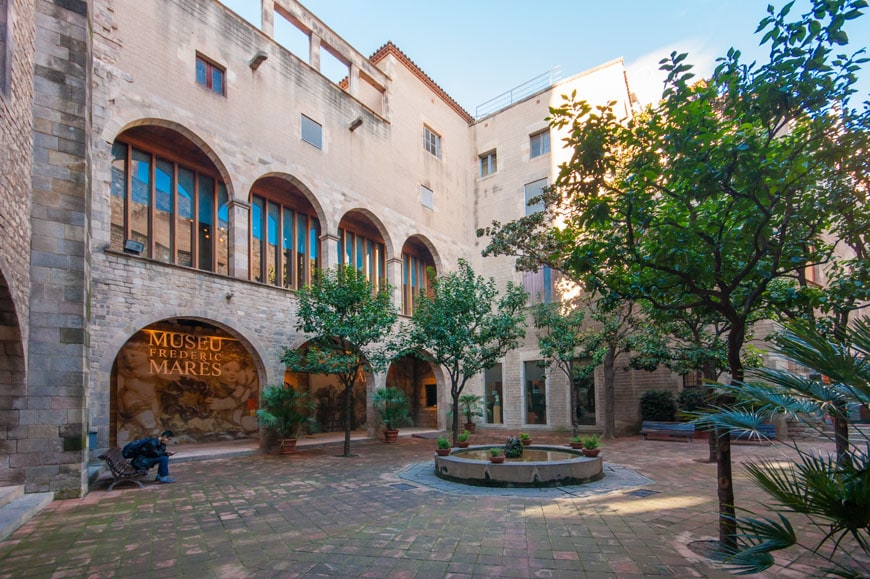 Museu Frederic Marès, view of the courtyard, and main entrance; photos © Inexhibit
Museu Frederic Marès, site plan, first floor plan, and transverse section; images courtesy of Arquitectura Santi Vives
View of the permanent exhibition; photo: Arquitectura Santi Vives / Fernando Marzà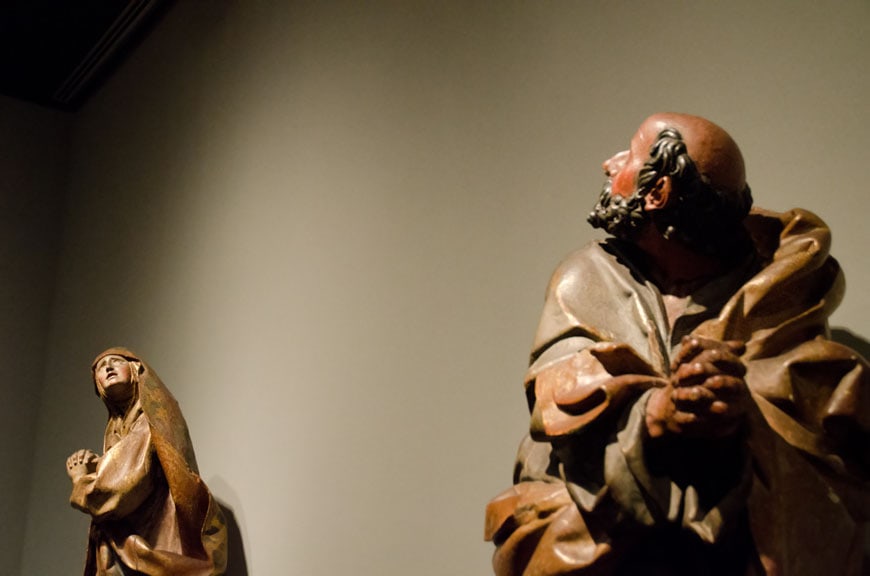 Detail of religious sculptures from the collection; photo: Carlos Lorenzo
Photo: © Museu Frederic Marès – Guillem F-H
Cover image: the main entrance of the museum on Plaça de Sant Iu; photo © Inexhibit
---
How our readers rate this museum (you can vote)
---
---
---
More in Barcelona
Barcelona
---
copyright Inexhibit 2020 - ISSN: 2283-5474