MO Museum, Vilnius
Pylimo str. 17
,
Vilnius
Vilnius
,
Lithuania
closed on: Tuesdays Museum Type: Art
MO Museum is a private museum of contemporary art in Vilnius, the capital of Lithuania; the building of the museum was designed by Daniel Libeskind.
The MO Museum was founded in 1998 by Lithuanian scientists Danguolė and Viktoras Butkus to publicly display their collection of Lithuanian art from the 1960s to the present day.
In October 2018, the museum moved to a new building designed by famed American architect Daniel Libeskind in collaboration with Do Architects.
The MO Museum in Vilnius, Lithuania. Photo © Hufton+Crow.
Libeskind's building
The MO Museum is located on the border between Vilnius' old town (a Unesco World Heritage Site) and the city's 18th-century expansion. Though the museum's architecture is a clearly contemporary, Libeskind incorporated in it several references to the local architecture, such as the white plaster facade cladding inspired by the materials and colors of Vilnius' historical Baroque and Neoclassical buildings.
Conceived as "a cultural gateway linking the past and the future", the 3100-square-meter / 33368-square-foot museum is a box-shaped construction, almost windowless, which would look rather seclusive had Libeskind not cut diagonally through it, removing the entire south-western edge at street level to create two large glazed facades and a public plaza, the museum's lobby opens onto, bordered by an open-air terraced gathering and performance space.
Also, the north-est upper corner was cut off, thus creating a panoramic terrace.
Together with the main gallery on the second floor, the museum includes administration offices, educational areas, storerooms, an archive, an auditorium/special exhibition hall, a multipurpose workshop, a cafe-restaurant, and a book & gift store.
Ground floor and third-floor plans, longitudinal and transverse sections. Images studio Libeskind.
Views of the entrance plaza. Photos © Hufton+Crow.
Collection of contemporary art
As mentioned earlier, the MO Museum's collection comprises about 5,000 artworks – paintings, works on paper, sculptures, videos, photographs, and art installations – by major Lithuanian contemporary artists including Vincas Kisarauskas, Arvydas Saltenis, Kostas Dereskevicius, Antanas Sutkus, and Deimantas Narkevicius, among others.
The museum includes an open-air sculpture garden with works by Mindaugas Navakas, Petras Mazūras, Vladas Urbanavičius, and Ksenija Jaroševaitė.
Since Lithuania is a small country that restored its independence from the Soviet Union only in 1990, the choice to focus primarily on Lithuanian contemporary artists is arguably also aimed to reinforce national identity and promote the country's culture internationally.
Program of exhibitions, activities, and events
To date, the MO Museum has been featuring special exhibitions of Lithuanian contemporary art, mainly based on the museum's collection, as well as of international artists, such as Saskia Boddeke and Peter Greenaway. The program of the museum also includes educational activities, creative workshops, guided tours, and special events.
Mo Museum, All Art Is About Us, installation view, photo by Rytis Seskaitis. Image courtesy MO Museum.
The museum lobby and two interior views. Photos © Hufton+Crow.
The sculpture garden of the museum. Photo © Norbert Tukaj.
Cover image; Daniel Libeskind, MO Museum, Vilnius, view of the entrance plaza. Photo © Norbert Tukaj; image courtesy of Studio Libeskind.
---
How our readers rate this museum (you can vote)
---
---
---
More about Daniel Libeskind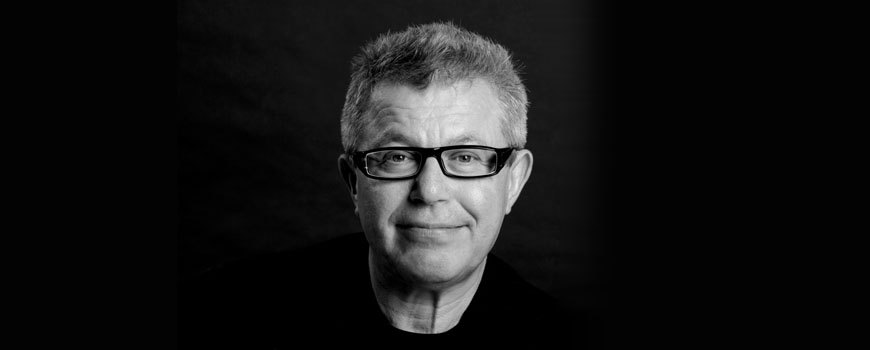 Daniel Libeskind
---
copyright Inexhibit 2021 - ISSN: 2283-5474