Felix Nussbaum Haus – Osnabrück
Lotter Straße 2
,
Osnabrück
Niedersachsen
,
Germany
closed on: Mondays, May 1, Christmas, New Year's Eve & Day Museum Type: Art
The Felix Nussbaum Haus is an art museum in the German city of Osnabrück, Lower Saxony, housed in an iconic building designed by Daniel Libeskind.
The museum presents the life and work of the German-Jewish surrealist painter Felix Nussbaum, born in 1904 in Osnabrück and murdered by the Nazis in Auschwitz in 1944.
History and architecture
The Felix Nussbaum Haus originates from a section dedicated to Nussbaum established in the 1970s within the Osnabrück Museum of Cultural History (Kulturgeschichtliches Museum). In the 1990s, the municipality took the decision to create a museum to thoroughly present Nussbaum's work and organized a design competition after which Polish-American architect Daniel Libeskind was selected to design the new building.
An 18,900 square-foot extension to an ensemble of late-19th-century buildings that also accommodate the already-mentioned Museum of Cultural History and a small museum focused on the everyday life of the Osnabrück people, Libeskind's building dramatically reflects the personal and artistic history of Nussbaum through an array of broken geometries and claustrophobic spaces.
A long, narrow corridor, made in bare concrete, leads the visitors to the two main wings of the museum, one clad in wood and one clad in zinc, respectively housing Nussbaum's early and late paintings.
In 2011 a second extension, again designed by Libeskind, was completed in order to accommodate a new entrance lobby for the museum complex and various services to the public.
Photo courtesy of the Felix Nussbaum Haus
Site plan with the Cultural History Museum (above), the Felix Nussbaum Haus (below), and the new entrance wing (middle-left), image Studio Daniel Libeskind
Aerial view of the complex, photo © BitterBredt
Felix Nussbaum Haus, plan of the ground floor, image Studio Daniel Libeskind
Exterior view and the main corridor of the museum, photos © BitterBredt
Permanent exhibition
The collection of the museum encompasses over 200 works by Nussbaum, ranging from his pre-war expressionist and surrealist paintings to his later works which, collectively, represent one of the most shocking and tragically powerful depictions of the Nazi persecution of Jews, including the artist himself, and of the Holocaust.
The progressive deprivation of fundamental civil rights conducted during the Third Reich against the Jews is directly expressed by Nussbaum though an increasingly darker and cruder visual language, up to the heartbreaking paintings made by the artist when on exile in Belgium, on captivation in a concentration camp in France, and on hide in an attic in Brussels, before being found by the Nazi and deported to Auschwitz, where he was murdered together with his entire family.
Along with presenting Nussbaum's work, the museum also hosts temporary exhibitions and special events focused on modern and contemporary art, and on the themes of racism and intolerance.
Felix Nussbaum, Death Triumphant (The Dance of the Skeletons), 1944, oil on Canvas © VG Bild-Kunst, Bonn 2016 
View of a permanent exhibition room,  photo © BitterBredt
Felix Nussbaum, Self-portrait with Jewish Identity Card, 1943, oil on canvas © VG Bild-Kunst, Bonn 2016
Cover photo © BitterBredt
---
How our readers rate this museum (you can vote)
---
---
---
More about Daniel Libeskind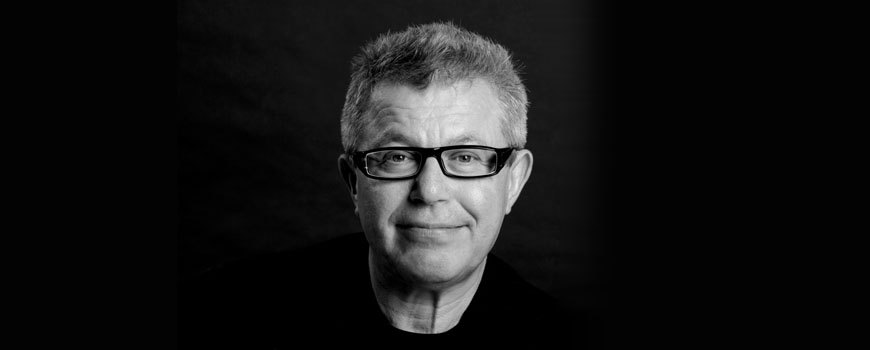 Daniel Libeskind
---
copyright Inexhibit 2022 - ISSN: 2283-5474