Computer History Museum
1401 N Shoreline Blvd.
,
Mountain View
California
,
United States
The Computer History Museum in Mountain View, California, is the world's largest museum dedicated to computers and computing devices.
History and location
The museum's roots traced back to the Digital Computer Museum – founded in 1979 in Marlborough, Massachusetts -, in 1984, the museum moved to Boston and, in 1996, it relocated a part of its collection to the San Francisco Bay Area, California, in the newly established Computer History Museum in Mountain View.
In 2002, the museum moved to its current home, a listed building previously designed by American firm Studios Architecture as the home of the Silicon Graphics company, not far from NASA's Ames Research Center, and Googleplex, Google's headquarters.
In 2011, the building of the museum has been fully renovated, after a design by Mark Horton / Architecture.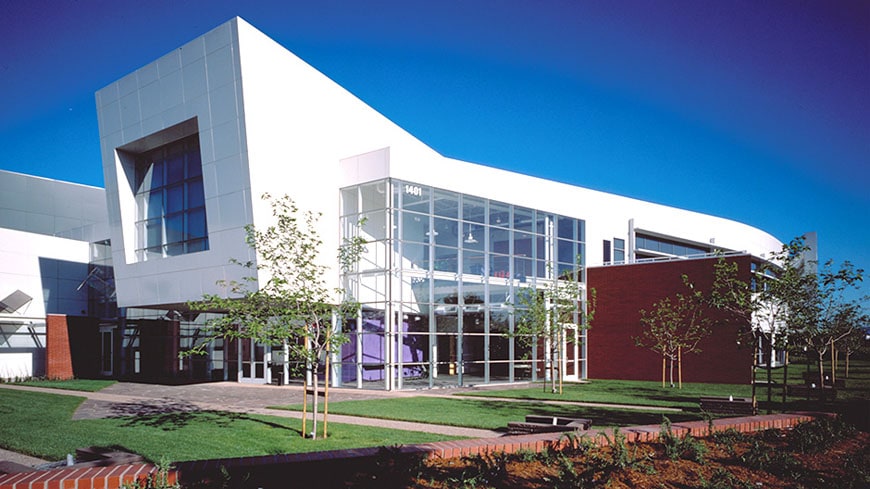 Exterior views of the Computer History Museum building in Mountain View; photos courtesy of the Computer History Museum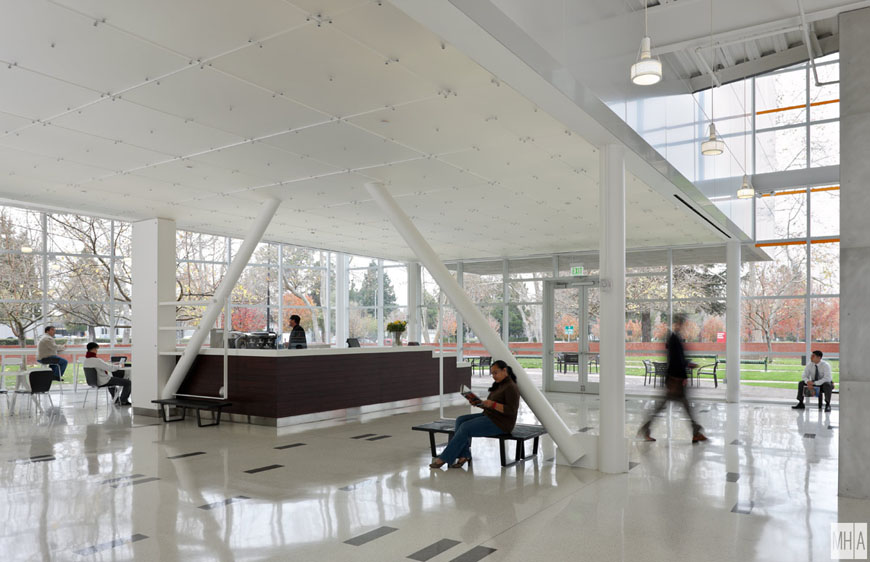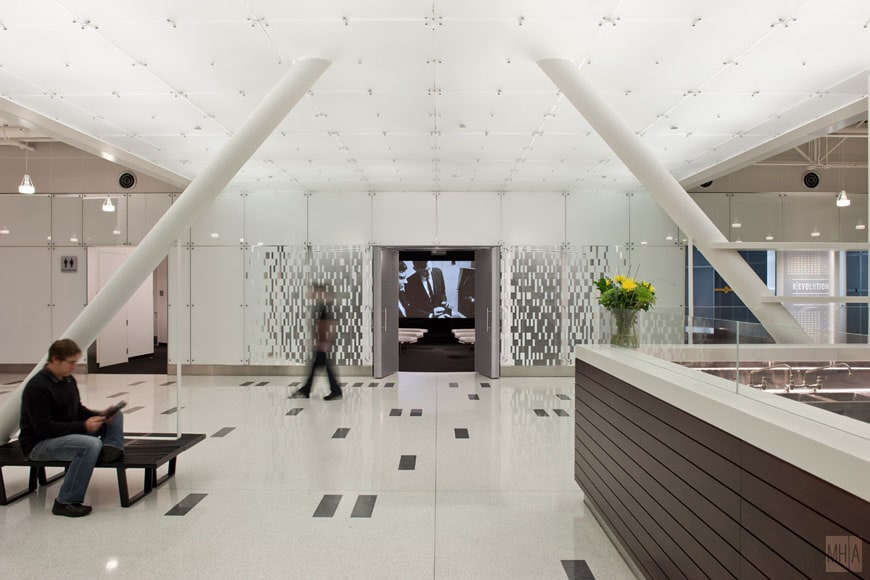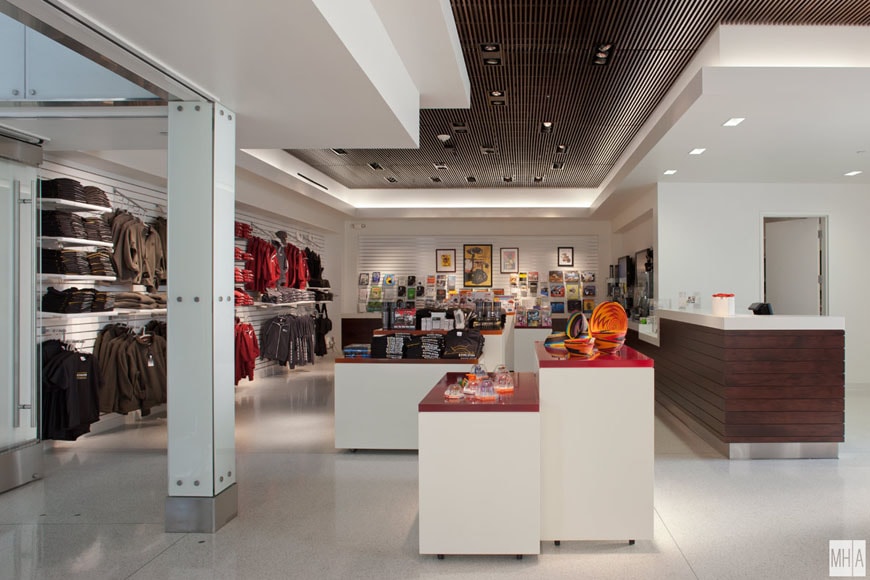 Views of the museum's lobby, and shop; photos © Ethan Kaplan Photography/WikiCommons courtesy of Mark Horton / Architecture
Collection
The Computer History Museum holds a nearly 100,000-piece collection, the largest in the world, covering the history of computing and its impact on society.
Objects in the collection include digital computers, calculating machines, peripheral devices, software, historical documents, technical drawings, photographs, and videos, dating from the 19th century to the present.
Among the most notable artifacts are parts of the ENIAC computer (1946), an Enigma ciphering machine (1935), a Cray-1 supercomputer (1976), Shakey the Robot (1969), a Xerox Alto (1973), an Apple I (1976), and the first Google server assembly, composed of 80 PC units (1999).
Permanent exhibition
The museum's permanent exhibition is divided into six thematic sections.
Through some 1,100 exhibits displayed in 19 galleries, Revolution presents the history of computing from the invention of the abacus to the latest digital devices.
Make Software: Change the World! is dedicated to computer programs, including games, graphics software, word processors, simulators, and programming languages.
Thinking Big narrates the fascinating life and work of British mathematician Ada Lovelace (also the daughter of poet Lord Byron) who, in the mid-19th century, worked together with Charles Babbage to the creation of the first computer in history, the Analytical Engine.
Where To? depicts the history of autonomous vehicles, with a special focus on Waymo, Google's self-driving car.
IBM 1401 Demo Lab is an interactive experience which re-creates an IBM 1401-based business computer center of 1959.
PDP-1 Demo Lab features the famous Digital Equipment Corporation's microcomputer PDP-1 which, in 1959, was possibly the first computers focused on interaction, multimedia, and graphics
The Computer History Museum also hosts temporary exhibitions, conferences, seminars, talks, educational programs, and special events.
Along with exhibition spaces, the museum's building accommodates a cafe, a gift shop, a theater, education rooms, and a restoration workshop.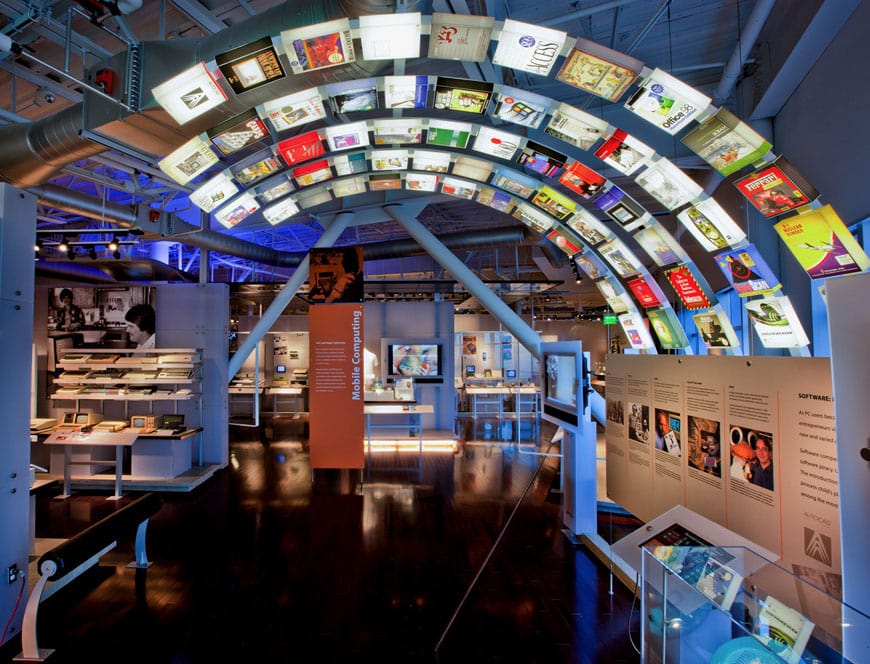 Installation views of the permanent exhibition section "Revolution"; photos Mark Richards courtesy of the Computer History Museum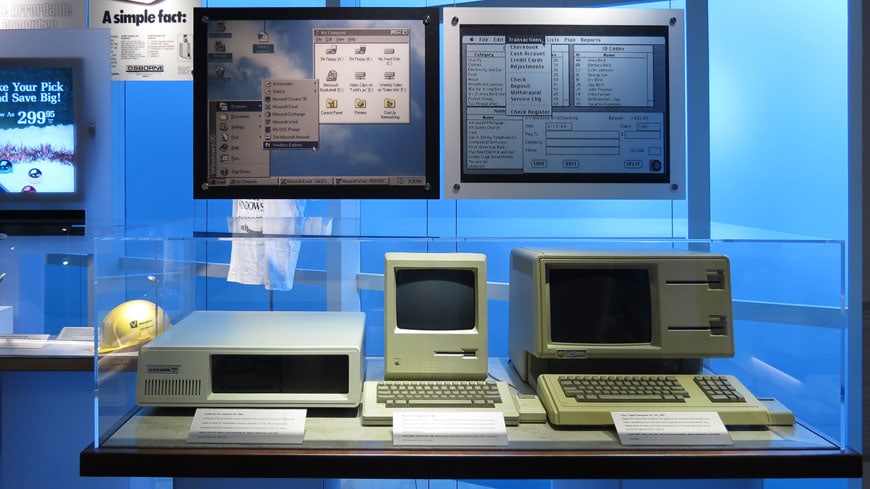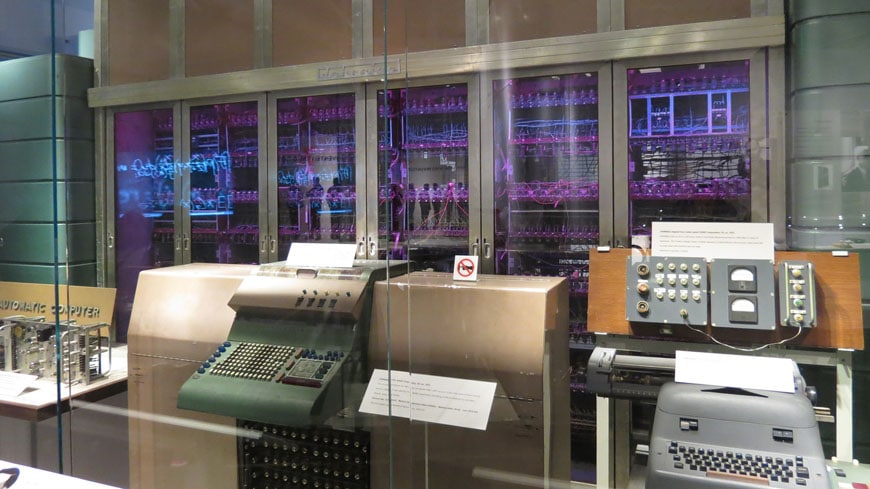 Photos: Carlos Luz Junior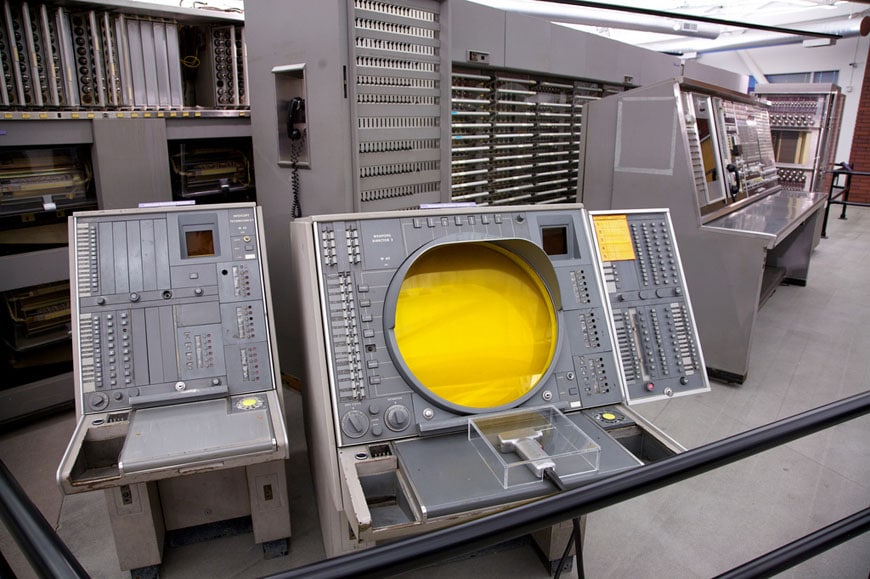 Photo: Marcin Wichary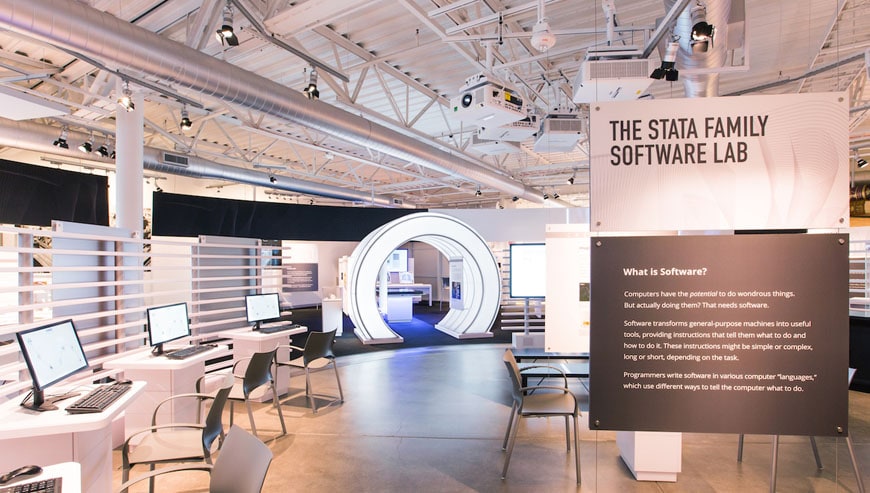 Make Software: Change the World!, installation view; photo courtesy of the Computer History Museum
Cover image © Ethan Kaplan Photography/WikiCommons courtesy of Mark Horton / Architecture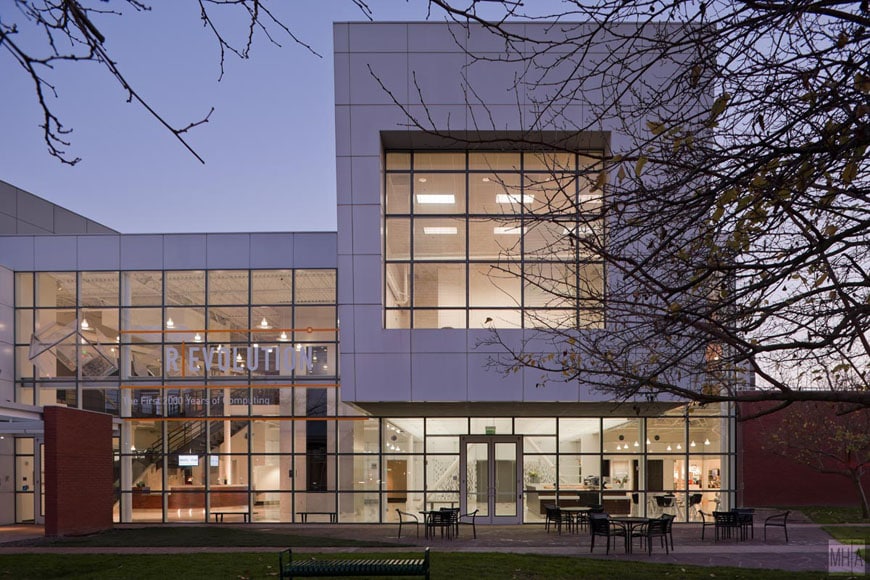 ---
---
How our readers rate this museum (you can vote)
---
More in San Francisco
San Francisco
---
copyright Inexhibit 2019 - ISSN: 2283-5474