COL-LANE – textile necklaces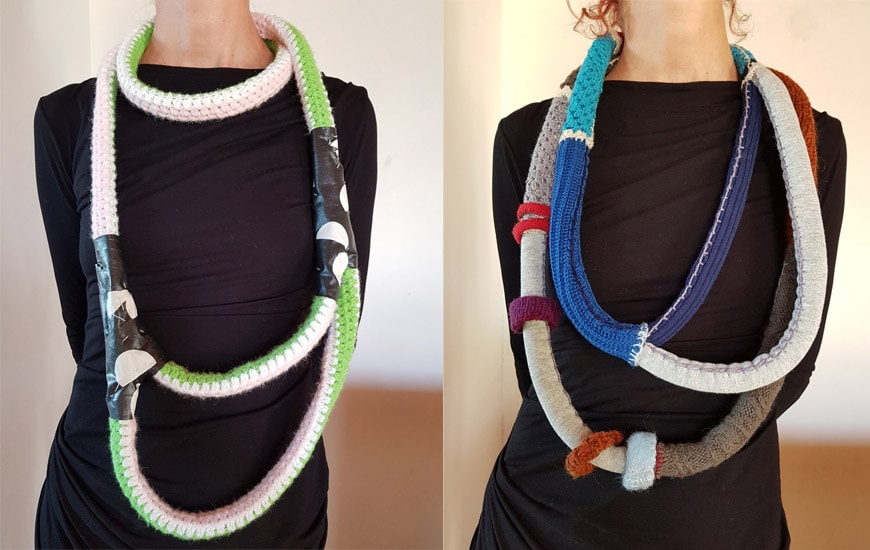 ---
| Made by: Nelly Bonati
| Designer: Nelly Bonati
---
| Price: € 110 VAT included
---
COL-LANE – textile necklaces
Handmade self-produced collection.
The designs are inspired by a real necklace (collana), but made of warm fabrics in pure wool, leather or cotton, selected and worked with color combinations
and interesting textures.
Unique pieces in various colors and lengths. To wear long for "scenic effect" or wrapped around the neck for "warm effect". They are washed as delicate or dry.
---
COL-LANE series
---
---
---
---
copyright Inexhibit 2020 - ISSN: 2283-5474