Danish Jewish Museum, Copenhagen
Proviantpassagen 6
,
Copenhagen
Hovedstaden
,
Denmark
closed on: Mondays, and January 1, Yom Kippur, December 24, 25 & 31 Museum Type: History / City
The Danish Jewish Museum (Dansk Jødisk Museum) is a museum in Copenhagen dedicated to the long history of the Jews in Denmark.
Opened to the public in 2004, the museum is housed in the Royal Boat House, an early-18th-century building incorporated in the Royal Library of Copenhagen at the turn of the 20th century, whose internal architectural layout has been completely redesigned by Polish-American architect Daniel Libeskind.
Photo © Danish Jewish Museum
Photo © BitterBredt
Unlike other Jewish museums designed by Libeskind, the Danish Jewish Museum is a bright and lighthearted space, inspired by the concept of Mitzvah (a Hebrew world with various meanings such as a good deed, commitment, and precept).
This is due to the particular history of the Danish Jews who "were, by and large, saved through the effort of their compatriots and neighbors during the tragic years of the Shoa" (Daniel Libeskind).

The museum layout is organized by four "planes" or dimensions – entitled Exodus, Wilderness, the giving of the Law, and the Promised land – which symbolize the different histories and the dynamics of Jewish culture, and by a fifth plane which interconnects them physically and ideally and represents an element of unification.
Conceptual sketch of the relationship between the museum and the word Mitzvah; courtesy of Studio Libeskind / Danish Jewish Museum
Museum's plan by Studio Libeskind
Model of the interior layout of the museum by Studio Libeskind
The museum's permanent exhibition presents four centuries of Danish Jewish history. The curators and Libeskind conceived it like a central written text surrounded by commentaries, a conceptual structure inspired by that of the Talmud.
To further indicate the influence of the written word on the architectural space, the main corridor of the museum is shaped in the form of the four Hebrew letters from the word Mitzvah (מצוה ).
The exhibition features items related to Jewish life in Denmark from the 5,500-piece collection of the museum, comprising artworks, everyday objects, textiles, clothes, religious objects, photographs, historical documents, films, and sound recordings.
On a gross floor area of 4,800 square feet, along with exhibition spaces, the museum building includes a shop and a cafe, which have been conceived as an integral part of the exhibition.
The Danish Jewish Museum also hosts temporary exhibitions, guided tours, educational programs, and special events
Views of the Danish Jewish Museum permanent exhibition and interior spaces; photos © BitterBredt
View of the temporary exhibition HOME, photo © Ole Akhøj / Danish Jewish Museum
Cover image © BitterBredt
---
How our readers rate this museum (you can vote)
---
---
---
More in Copenhagen & eastern Denmark
Copenhagen & eastern Denmark
---
More about Daniel Libeskind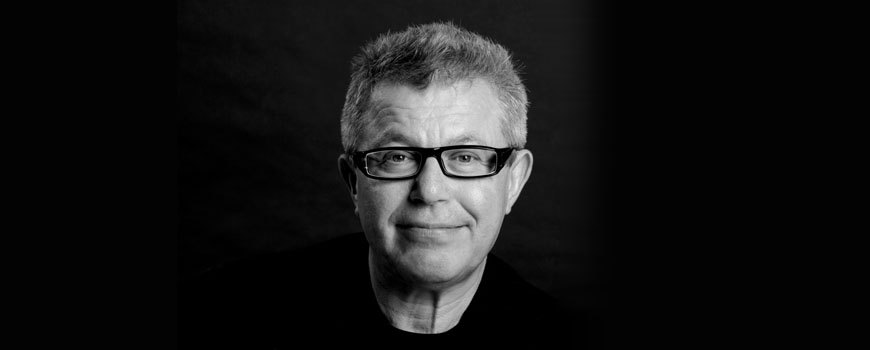 Daniel Libeskind
---
copyright Inexhibit 2023 - ISSN: 2283-5474