Barcelona
Barcelona is one of the most popular travel destinations in the world, a place that uniquely combines history and modernity. A beautiful and mysterious city, Barcelona was profoundly transformed on the occasion of the 1992 Olympic Games, when an ambitious urban redevelopment project renovated its historical assets and enriched it with modern public spaces, architectures, and museums.
There are many areas in Barcelona the traveler should not miss: the Rambla (not to be confused with the Rambla de Catalunya further north) with the Raval neighborhood to the west and the Barri Gòtic to the east; the medieval quarter of El Born with the Santa Maria del Mar church and the Picasso Museum; Eixample, the modernist neighborhood par excellence.
If you are keen to step a bit further, we suggest reaching the Parc de Montjuic with the Mirò Museum, the famous Parc Guell by Gaudì, or the characteristic Barceloneta neighborhood.
Traveling the city is pretty easy thanks to its excellent public transport network.
Final advice: Barcelona could be quite hot in Summer; do like the locals, avoid long walks at midday, it's better to relax yourselves in one of the city's parks or get a swim at one of its beaches. Below, you can find a selection of museums and cultural destinations in Barcelona, we have visited and reviewed, we suggest to you.
Cover image, an interior view of the Maritime Museum of Barcelona; © Inexhibit.
---
museums in Barcelona
Barcelona - Avenida Francesc Ferrer i Guàrdia, 6-8 closed: open daily, except December 25, and January 1 and 6
The Caixaforum Barcelona is a renowned cultural center in Barcelona, whose historical building was renovated in 2002 after a design by Arata Isozaki
Barcelona - Provença, 261 closed: open every day except December 25
The Casa Milà (Milà House) by Antoni Gaudì, also known as "La Pedrera" is an architectural masterpiece, a museum, and a cultural center in Barcelona
Barcelona - Montalegre, 5 closed: Mondays, December 25 and January 1
The CCCB is a cultural center and an exhibition venue in Barcelona, located in the Raval district, focused on the most innovative forms of contemporary art
Barcelona - Carrer d'Isaac Newton, 26 closed: Mondays, Christmas, New Year's Eve, Epiphany
The CosmoCaixa Barcelona is a science museum, particularly addressed to kids and families, dedicated to biology, physics, biodiversity and geology
Barcelona - Aragó, 255 closed: Monday, December 25, January 1 and 6
e Tàpies Foundation is a modern and contemporary art museum in Barcelona, whose collection presents several works of the Catalan artist Antoni Tàpies
Barcelona - Parc de Montjuïc closed: Mondays
The Fundació Joan Miró is a museum in Montjuic Park, Barcelona, which presents one of the world's largest collections of works by Catalan artist Joan Miró
Barcelona - Passeig de Santa Madrona, 39-41 closed: Monday
The MAC - Museu d'Arquelogia de Catalunya is the most important archeological museum in Barcelona, focused on archeology from the Prehistory to Middle-Ages
Barcelona - Plaça dels Àngels, 1 closed: Tuesdays, January 1 and December 25
The MACBA is a museum of modern and contemporary art in Barcelona housed in an iconic building, designed by architect Richard Meier, in the Raval district
Barcelona - Av. de les Drassanes s/n closed: open every day, except 25 and 26 December, 1 and 6 January
The Museu Marítim is a museum in Barcelona dedicated to maritime history, sea exploration and shipbuilding, it is located in the Drassanes medieval shipyard
Barcelona - Palau Nacional, Parc de Montjuïc closed: Mondays, January 1, May 1, and December 25
The MNAC - Museu Nacional d'Art de Catalunya (National Art Museum of Catalonia) in Barcelona is an important art museum located at the Parc de Montjuic
Barcelona - Plaça del Rei closed: Mondays, January 1, May 1, June 24, and December 25
The MUHBA Plaça del Rei is a museum, and a monumental complex in the Gothic Quarter, focused on the history of Barcelona from antiquity to the Middle Ages
Barcelona - Plaça Leonardo da Vinci, 4-5 - Fòrum Park closed: Mondays, January 1, May 1, June 24, and December 25
The Museu Blau, also known as Forum Building, is the main center of the Natural History Museum of Barcelona and an iconic architecture by Herzog & de Meuron
Barcelona - Plaça de les Glòries Catalanes, 37-38 closed: Mondays, January 1, May 1, June 24 and December 25
The Museu del Disseny is the most important museum in Barcelona dedicated to design, fashion and decorative arts, its main venue is the Disseny Hub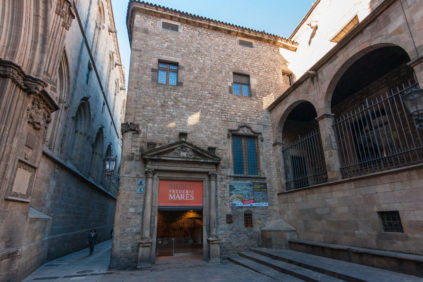 Barcelona - Plaça de Sant Iu, 5 closed: Mondays
The Museu Frederic Marès is an art museum in the Gothic Quarter of Barcelona, especially focused on Spanish sculpture from the 12th century to 19th century
Barcelona - Baixada del Monestir, 9 closed: Mondays, and January 1, Good Friday, May 1, June 24, and December 25
The Museu Monestir de Pedralbes in Barcelona is a museum of history and a Catalan Gothic monumental complex dating back to the 14th century
Barcelona - Carrer Montcada 15-23 closed: Mondays, January 1, May 1, June 24, and December 25
The Museu Picasso in Barcelona is an art museum with a collection of over 4,000 works by Pablo Picasso, who lived in the Catalan capital in his youth
Barcelona - Carrer de Mallorca, 401 closed: open daily
The Sagrada Familia is the most famous landmark in Barcelona. Besides being an architectural masterpiece, the church by Antoni Gaudì is also a museum
Barcelona - Av. Francesc Ferrer i Guàrdia, 7 closed: open daily
The German Pavilion, also known as Barcelona Pavilion, is a small building at the bottom of the Montjuic hill, designed by Ludwig Mies van der Rohe in 1929
---
---
archive of exhibitions, news, and events in Barcelona
---
Two exhibitions currently running in the fascinating spaces of the Maritime Museum of Barcelona: Voyage Overseas and The challenge of underwater photography
---
The exhibition Big Bang Data, at the CCCB in Barcelona, is a project aimed to investigate the "data explosion" into which we are all plunged
---
A selection of itineraries and suggestions across the best museums in Barcelona, both famous and less-known. From the old city to the Parc de Montjuïc
---
An innovative catwalk by External Reference, for the Barcelona ModaFad fashion show Barcelona, a temporary design Beautiful, Sufficient and Sustainable
---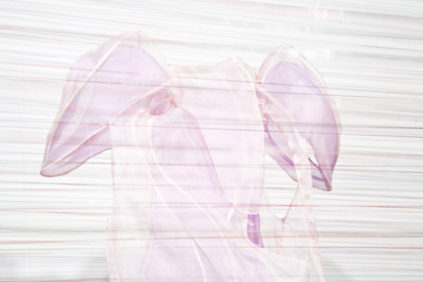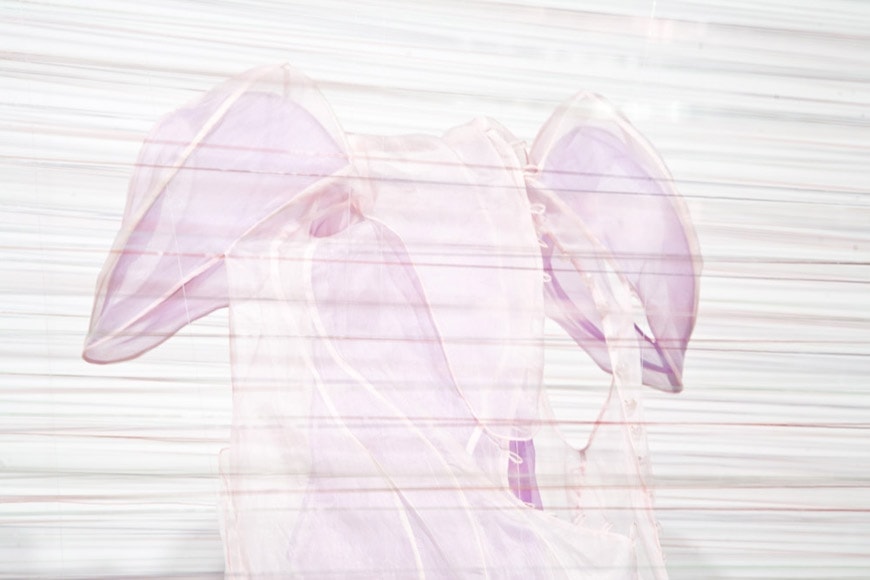 Two sustainable booth projects by Barcelona-based practice External Reference for the IED, presented at the Brandery fashion show at the Barcelona Fair
---
The pavilion of the Russian company Yota Devices, designed by External Reference architects, was presented at the 2013 Mobile World Congress in Barcelona
---
---
---
copyright Inexhibit 2022 - ISSN: 2283-5474