Chicago
In Chicago, museums and cultural venues reflect the peculiar history of a city that, from the late 19th century onwards, evolved progressively from a "materialistic" metropolis, devoted almost exclusively to commerce and trade, into one of the United States's most cosmopolitan and culturally vibrant places. Many of the city's museums, cultural venues, and art schools are located in two areas, both adjacent to the Lake Michigan waterfront. The first extends, from north to south, from Lincoln Park to Millenium Park, while the other roughly coincides with the Hyde Park neighborhood. The city's many cultural institutions – including the famous Chicago Art Institute, the second-largest museum of art in the US – collectively present a varied program of popular events related to art, design, architecture, and science, including major exhibitions and international festivals such as the Chicago Architecture Biennial.
---
museums in Chicago
Chicago - 1400 S. Lake Shore Drive closed: open daily except Christmas Day
The Field Museum of Natural History in Chicago, Illinois, (also known as The Field) is one of the most important science museums in the world.
Plano - 14520 River Road closed: Mondays and Tuesdays; Easter Sunday, Independence Day, Thanksgiving, Christmas & New Year's Day
The Farnsworth House is a modernist building designed by famed architect Ludwig Mies van der Rohe and a National Historic Landmark in Plano, IL
Chicago - 5700 S. Lake Shore Drive closed: open daily except Thanksgiving and Christmas
The Museum of Science and Industry (MSI) in Chicago, on a surface of 400,000 square feet, is one of the largest science and technology museums in the world.
Chicago - 220 E Chicago Avenue closed: Mondays, New Year's Day, Thanksgiving, and Christmas
The Museum of Contemporary Art Chicago, also known as MCA, is a renowned institution on Chicago's Magnificent Mile focused on new and experimental art
Chicago - 3360 S State St. closed: open on appointment only (details at the bottom of this page)
The S. R. Crown Hall is a landmark building designed by Ludwig Mies van der Rohe in the early 1950s for the Illinois Institute of Technology campus in Chicago
Chicago - 111 South Michigan Avenue closed: Open daily except Thanksgiving, Christmas, and New Year's Day
The Art Institute of Chicago is an art museum, the second largest in the U.S., which conserves and displays an encyclopedic collection spanning 5,000 years
---
---
archive of exhibitions, news, and events in Chicago
---
Entitled "Make new History", the second edition of CAB - Chicago Architecture Biennial takes place from September 16, 2017, through January 7, 2018.
---
The Burnham Pavilion in Chicago, designed by Zaha Hadid in 2009 to celebrate Burnham's Plan, was a temporary venue made in aluminum and tensile fabric
---
All about the first edition of Chicago Architecture Biennial running until 3 January, 2016, with a program summary, installation views and our custom map
---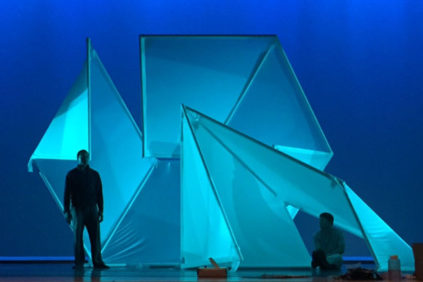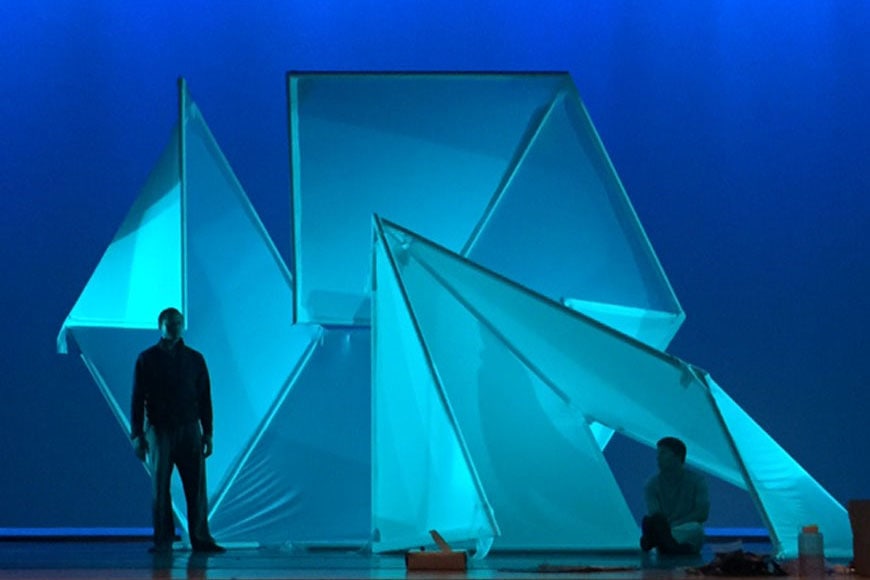 Jessica Lang joined Steven Holl in the project Tesseracts of Time A Dance for Architecture, commissioned by Harris Theatre and Chicago Architecture Biennial
---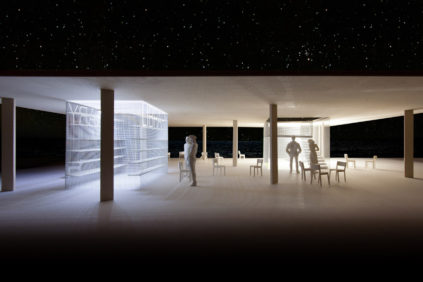 Rhode Island based firm Ultramoderne is the winner of the BP Prize for the design of a kiosk to be installed on the Lake Michigan waterfront in Chicago
---
---
---
copyright Inexhibit 2023 - ISSN: 2283-5474