Daniel Libeskind – CityLife Residences, Milan
Place: Milano
,
Country: Italy
Architectural Design: Studio Libeskind
Photo © Riccardo Bianchini / Inexhibit
The CityLife Residences in Milan by Daniel Libeskind
CityLife is an urban development located in central Milan that, among other buildings, includes two residential complexes, one designed by Daniel Libeskind and the other by Zaha Hadid. I present here the residences conceived by Libeskind, which I have visited in September 2018.
---
Designed in 2004 and only partially completed to date, this 150-million-dollar residential complex is interesting because it was the first, and somewhat the model, for other similar complexes the Polish-American architect has thereafter designed in Denver, Singapore, and Tirana.
It is also interesting to investigate how Libeskind, who is renowned for his "historically-sensitive" public buildings and museums, coped with a large residential project in the heart of a European city.
With a total floor area of 38,000 square meters / 409,000 square feet and 307 units, the complex consists of five, slightly curved, buildings (three more are planned) up 59 meters / 193 feet high. Each building is topped by double-height penthouses, called sky villas, provided with generous-sized panoramic terraces.
To keep vehicular traffic separate from the residential areas, cars and motorbikes follow a loop on the perimeter of the site and, from there, reach a two-level underground parking lot located beneath the buildings.
Close-up view of one of the "Sky Villa" penthouse apartments. Photo © Riccardo Bianchini / Inexhibit
Interior of a penthouse. Image courtesy of CityLife
Typical floor plan. Image Studio Libeskind.
The facades are clad with ceramic tiles and provided with composite wood sun-shading frames. The buildings also incorporate several solutions aimed to improve sustainability, including photovoltaic panels, and geothermal HVAC systems.
The apartments' size ranges from small two-room dwellings to large 300-square-meter ones; yet, all feature a luxurious design and high-end finishes (and price, about $ 3,500 per square foot).
Though the architecture of the complex is eminently Libeskindian, with all the pros and cons of his "expressive Deconstructivism" style, Libeskind also incorporated into the design some references to traditional Milanese architecture.
The main one is a large courtyard, situated in the middle of the complex, which was openly inspired by the inner courtyards of the casa di ringhiera and the cascina, two very popular examples of the historic urban and rural architecture of the Milan area.
While the reference seems appropriate in theory, the result is not completely satisfying, honestly.
In traditional north-Italian architecture, those courtyards, along with being an artifice aimed to provide natural lighting and ventilation to the dwellings around, are also a shared space where people can gather, socialize, party, and play.
In the CityLife residences, the courtyard is just a nice green space crossed by pedestrian paths giving access to the buildings.
Photo © Riccardo Bianchini / Inexhibit
CityLife Residences Milan, site plan. Image Studio Libeskind
Yet, I don't think Libeskind should be really blamed for that; the case di ringhiera and the cascine were popular housing, historically; while CityLife is a luxury real estate development aimed to wealthy bourgeois who, presumably, would not appreciate children playing football or families cooking a polenta just below the windows of their luxury apartments.
It is nevertheless commendable how Libeskind tried to find connections with the local architectural culture, an approach that differentiates its residences from those designed by Zaha Hadid nearby which, though possibly more appealing from a purely architectural point of view, are also more indifferent to their urban and historical context.
Studio Libeskind, CityLife Residences Milan. Photo © Riccardo Bianchini / Inexhibit
Cross-section, and elevation. Images Studio Libeskind
Photos © Riccardo Bianchini / Inexhibit
Photo © Riccardo Bianchini / Inexhibit
---
---
More about Daniel Libeskind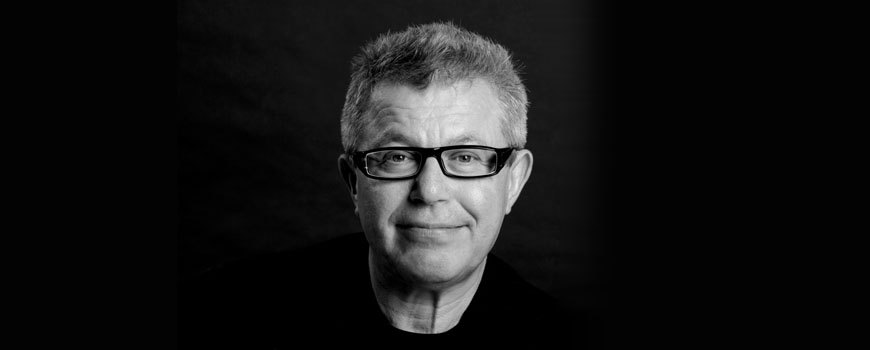 Daniel Libeskind
---
More in Milan
Milan
---
copyright Inexhibit 2022 - ISSN: 2283-5474