Visionary computer design of the past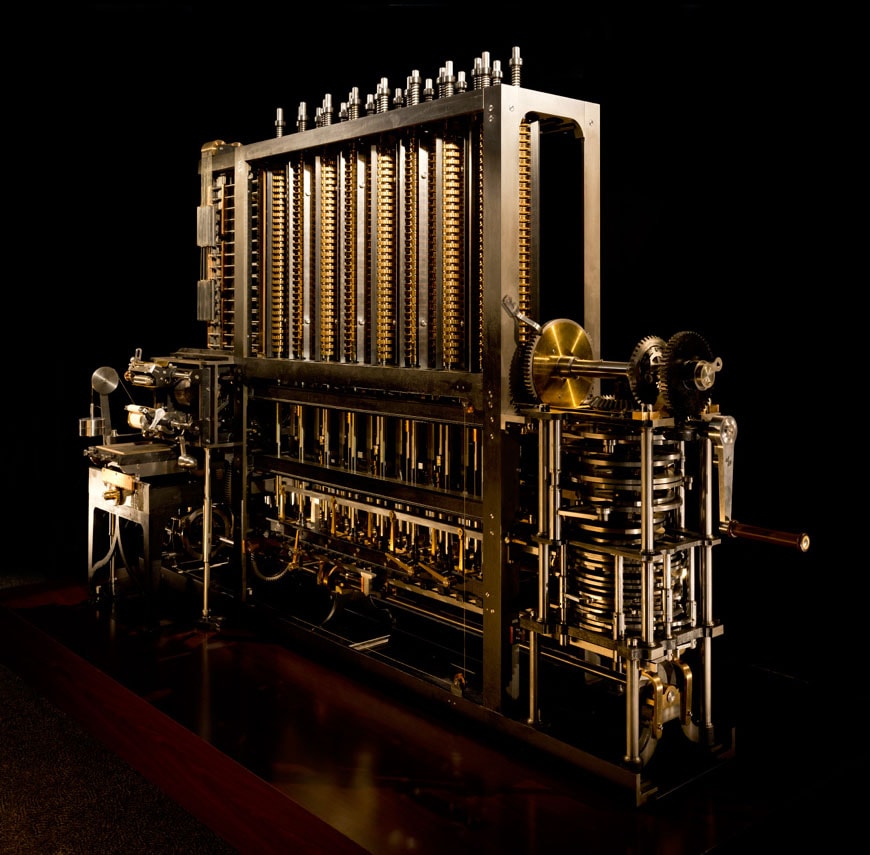 The grandfather of all computers: a modern reconstruction of Charles Babbage's Difference Engine (designed in 1849, yet not built at the time); photo courtesy of Computer History Museum, Mountain View, CA / xRez Studio
History of computer design: the most innovative and unconventional PCs ever made
I have always found it strange how a ubiquitous object like the personal computer is still neglected in design history books, museums, and academic courses, with few exceptions. While those are plenty of designs for pieces of furniture, light fixtures, cars, and even tableware – consumer electronics products are much less considered, and computers are almost completely ignored, apart from some designs by Apple.
I can advance some personal explanations for that – for example that no master of modern design, like Mies van der Rohe or Marcel Breuer, ever had the occasion to design a computer, or that consumer electronics has been traditionally considered an over-technical field dominated by engineers and information technology specialists -, be as it may, the result is that research on the aesthetic, ergonomic, and expressive design of computers has been traditionally quite dull and that computers most times take the form of gray, boring sheet metal boxes.
From scary machines to everyday companions. Up: an image from the comic book "The Man with the Electronic Brain" by Gardner Fox and Murphy Anderson, 1961. Down: A Xerox Alto at the Xerox PARC, ca. 1973; photo: parc.com
I am not talking about a lack of "styling"; industrial design is a complex, multidisciplinary field that influences the capability of a product of being truly innovative in many aspects. User interface design, sustainability, the introduction of new materials and manufacturing processes, the physical and immaterial relationship between user and machine, ease of use, portability, safety, cost reduction, beauty, simplicity, reliability; are all aspects which substantially contribute to a good design.
There are also technical reasons for that traditionally uninspired approach to computer design; one is that computer hardware is usually composed of an array of flat rectangular elements whose arrangement is based on a rigidly rectangular 3D grid; something which admittedly doesn't leave much space for inventiveness. Yet, especially with the progress of miniaturization, there is still room for interesting experimentation, happily; otherwise, this section of Inexhibit would have been really short.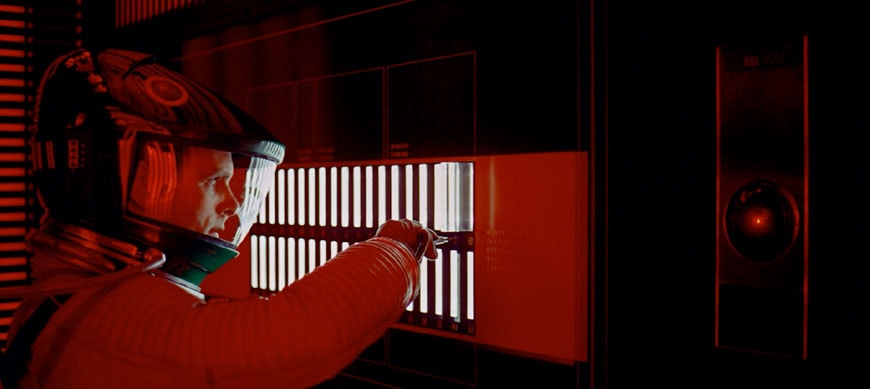 Still from 2001 A Space Odyssey by Stanley Kubrick: HAL 9000's logic memory center
Evolution of the species? From left to right: Brionvega 201 TV set, 1969 (design: Richard Sapper, Marco Zanuso); NeXT Cube workstation, 1986 (design: Hartmut Esslinger); Power Mac G4 Cube, 2000 (design: Jonathan Ive / Apple Design Team)
Braun television FS 80, 1964, design: Dieter Rams; photo by Koichi Okuwaki
"…I am your father!" Left: Brionvega Algol portable TV, 1965 (design: Richard Sapper, Marco Zanuso); right: iMac G3, 1998 (design: Jonathan Ive)
Until recently, the most relevant influences on the design of computers came from two main sources: science fiction films (2001 A Space Odyssey, and Minority Report, just to name a few), and ante-PC era consumer electronics, especially through the work of German and Italian designers such as Dieter Rams, Richard Sapper, and Marco Zanuso, for example. Yet, over time, also designs that express an original approach, which doesn't rely on previous archetypes, have emerged; suggesting that computer design could be possibly adult enough to find its own way.
---
---
our articles about Visionary computer design of the past
---
---
---
---
copyright Inexhibit 2021 - ISSN: 2283-5474