New Museum, New York
235 Bowery
,
New York
New York
,
United States
closed on: Mondays Museum Type: Art
The New Museum in New York is a leading museum dedicated to contemporary art, located in the Bowery neighborhood.
The museum was founded in 1977 by the former Whitney Museum's curator Marcia Tucker to promote the works by young artists. Thenceforth, the New Museum mainly, although not exclusively, displays works of art by living artists.
In 2007, the museum relocated to a new building designed by the Japanese architectural firm Sanaa. The iconic building of the New Museum, consisting of seven translucent white boxes stacked on one another, has soon become a landmark in Manhattan's Lower East Side.
Since the New Museum is a center devoted primarily to fostering present-day artists, it possesses a relatively small permanent collection, while its main activity is to organize cutting-edge temporary exhibitions featuring mostly artworks on loan from other institutions, as well as art workshops, learning activities, readings, seminars, and special events.
The museum also contains a noteworthy digital archive with over 7,500 records.
The building of the New Museum also includes a theater, a museum store, and a cafe.
The museum is fully accessible to physically impaired people; a free-of-charge wheelchair borrowing service is also available.
New Museum, NYC, above: photos by Laurian Ghinitoiu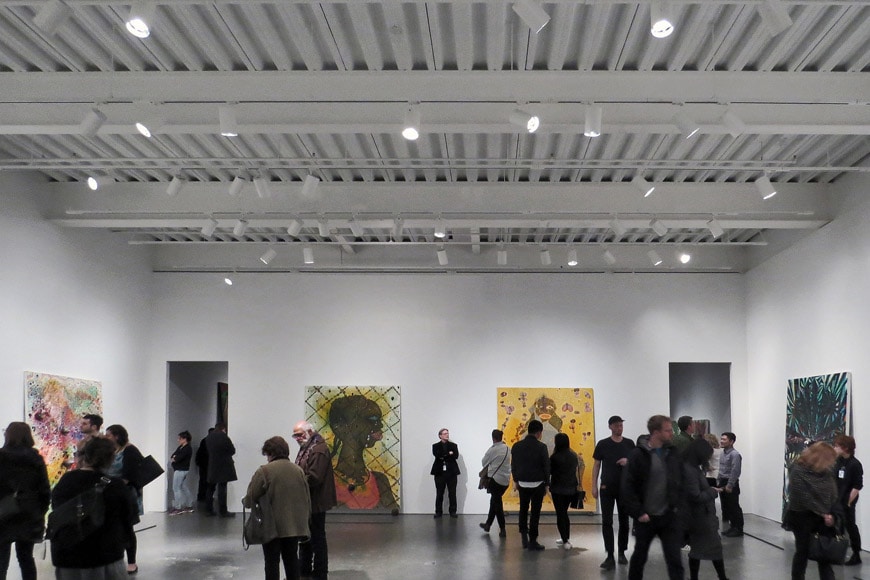 New Museum, NYC, photo: Gabriel De Andrade Fernandes
New Museum, NYC, photo by Laurian Ghinitoiu
New Museum, NYC, photo by Timothy Brown
New Museum, NYC, photo by Laurian Ghinitoiu
---
How our readers rate this museum (you can vote)
---
---
---
More in New York City
New York City
---
copyright Inexhibit 2020 - ISSN: 2283-5474