The beauty of trees on show at the Fondation Cartier pour l'art contemporain in Paris
Going to Paris in the next months? Well, we suggest you do not miss the exhibition "Nous les Arbres" (TREES) running at the Fondation Cartier pour l'art contemporain (Cartier Foundation) from July 12 through November 10, 2019.
cover image: Càssio Vasconcellos, a picturesque voyage through Brazil #37, 2015. Courtesy of the artist and Galeria Nara Roesler, São Paulo, Brazil © Càssio Vasconcellos
Though works and researches by artists, botanists, architects, and philosophers, the exhibition TREES  intertwines aesthetics and science to reveal the beauty and biological richness of trees, giants of nature which are threatened today with large-scale deforestation.
In recent years, trees have been the subject of studies which focused on their sensory and memory capacities, communication skills, and ability to live in symbiosis with other species, giving way to the fascinating hypothesis of a "plant intelligence" which could help us in the battle against today's environmental problems.
By the means of drawings, paintings, photographs, films, and installations by artists from all over the world, the exhibition explores three narrative threads: our knowledge of trees – from botany to new plant biology -, trees' aesthetics, and deforestation presented through documentary observations and pictures.
Botanist Stefano Mancuso, a pioneer of plant neurobiology and advocate of the concept of plant intelligence, has collaborated with Thijs Biersteker to create an installation that "gives
voice" to trees, through a series of sensors which reveals their reaction to the environment.
Botanist Francis Hallé presents his notebooks, filled with accurate drawings, which perfectly represent the encounter of scientific rigor and artistic sensibility.
At the heart of the exhibition lies a reflection on the relationship between
humans and trees, which is also the subject of a film by Raymond Depardon in which the plane trees and oaks that shade village squares are narrated through the words of people whose memories are deeply connected with them.
Other exhibits include the work of Fabrice Hyber – who has planted some 300,000 tree seeds in a valley in Vendée and who, though his paintings, offers a poetic and personal observation of the plant world; the lush landscapes by Brazilian painter Luiz Zerbini; and the "Architecture of Trees" systematic inventory elaborated by architect Cesare Leonardi in collaboration with Franca Stagi as a precious landscape design textbook.
Finally, the drama of the destruction of the world's great forests, conveyed by the film EXIT by architects Diller Scofidio + Renfro (premiered at the COP21 climate change conference in Paris in 2015), comes after the dreamlike world of Paraguayan film-maker Paz Encina who offers an internalized image of the tree as a refuge for memory and childhood.
Francis Hallé, Strangler fig, Rio Maru, Peruvian Amazon, 2012. © Francis Hallé
Raymond Depardon, Le chêne de Venon, Isère, France, 2019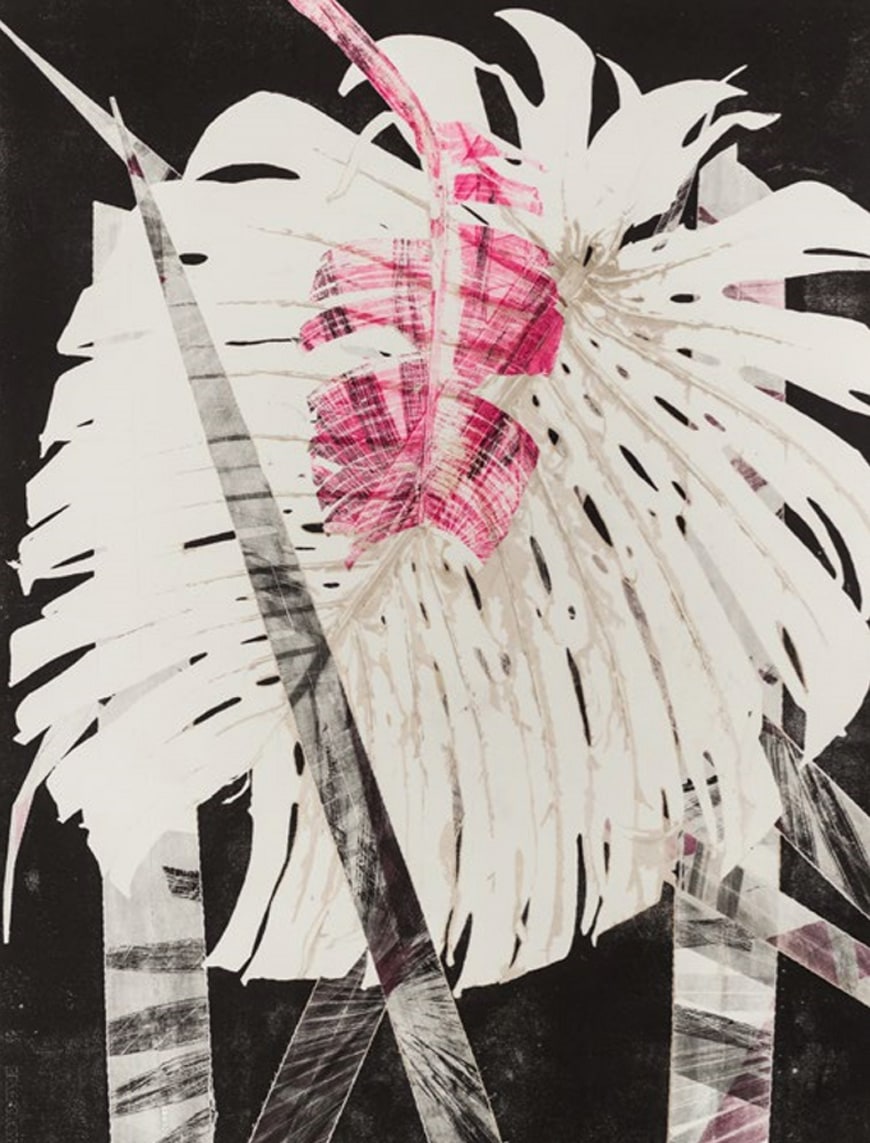 Luiz Zerbini, Philodendron Vermelho I, 2018. Collection of the artist, Rio de Janeiro, Brazil
© Luiz Zerbini. Photo © Pat Kilgore.
Sebastián Mejía, série Quasi Oasis 17 (Avenida Simón Bolívar, Santiago, Chile), 2012. Collection of the artist, Santiago, Chile. © Sebastián Mejía.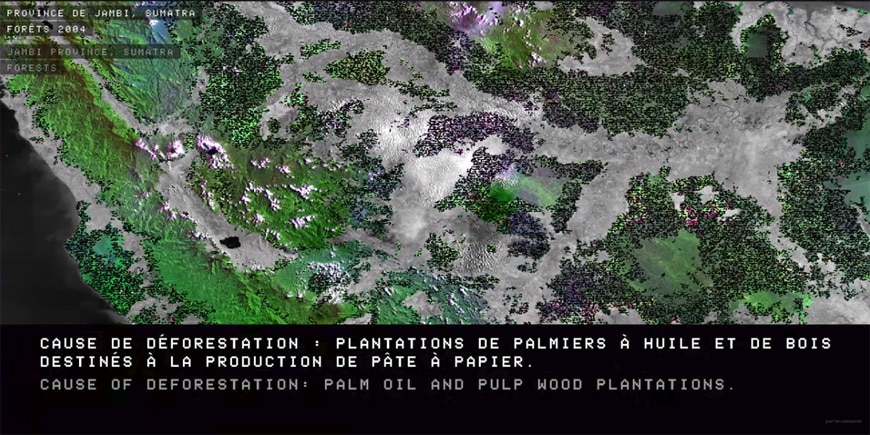 Images from 'EXIT'. Based on an idea by Paul Virilio, a dynamic mapping created by Diller Scofidio + Renfro; presented at the Palais de Tokyo during the 'Cop21', the UN Conference on Climate Change, Paris, 2015.
Nous les Arbres  (TREES)
12 July / 10 November 2019
Fondation Cartier pour l'art contemporain
261, Boulevard Raspail, 75014 – Paris
https://www.fondationcartier.com
---
---
You may also be interested in...
---
More in Paris
Paris
---
copyright Inexhibit 2020 - ISSN: 2283-5474