Paris | The Centre Pompidou celebrates the work of David Hockney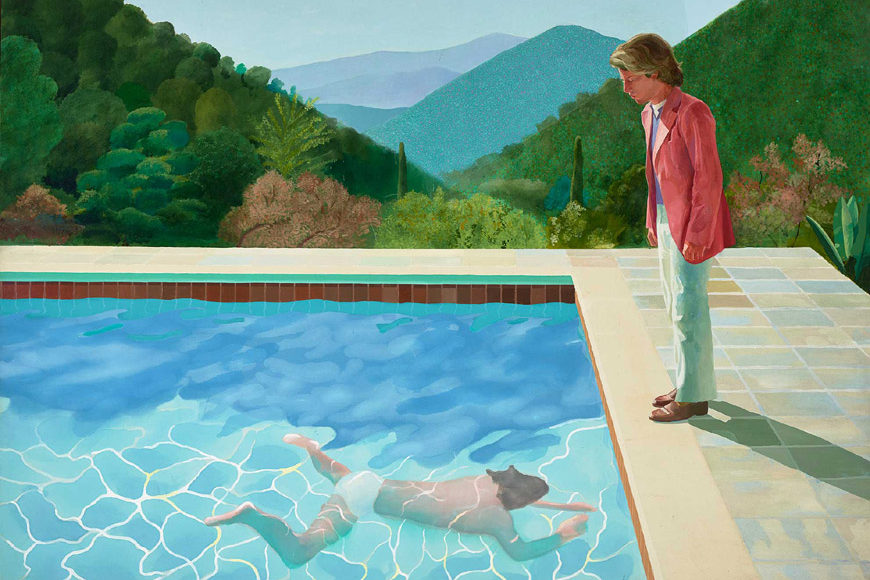 From June 21, 2017 the Centre Pompidou in Paris presents the most comprehensive retrospective ever devoted to the work of David Hockney.
cover: Portrait of an Artist (Pool with Two Figures), 1972, Acrylic on canvas, 213,5 x 305 cm
© David Hockney. Photo: Art Gallery of New South Wales / Jenni Carter Lewis Collection
Organized in collaboration with London's Tate Britain and the Metropolitan Museum of New York, the exhibition celebrates the artist's 80th birthday, retracing his entire career through more than 160 works (paintings, photographs, engravings, video installations, drawings and printed works), including his most iconic paintings – swimming pools, double portraits and monumental landscapes – and some of his most recent creations.
It focuses in particular on Hockney's interest in modern technologies for the production and reproduction of visual images. Moved by a constant concern to ensure a wide circulation for his work, he has successively taken up the camera, the fax machine, the computer, the printer, and most recently the iPad.
A Bigger Splash, 1967, Acrylic on canvas, 242,50 x 243.90 x 3 cm
© David Hockney, Collection Tate, London
Pacific Coast Highway and Santa Monica,1990. Oil on canvas, 198 x 305 cm.
© David Hockney. Photo: Steve Oliver. Private collection, United-States.
DAVID HOCKNEY
RETROSPECTIVE
Centre Pompidou – Paris
21 June / 23 October 2017
Galerie 1, Level 6
DAVID HOCKNEY- RETROSPECTIVE, plan of the exhibition.
website: https://www.centrepompidou.fr/en
---
---
---
More in Paris
Paris
---
copyright Inexhibit 2019 - ISSN: 2283-5474