"Operæ" fair of independent design | Turin, from November 3 through 5, 2017
By FEDERICA LUSIARDI - November 5, 2017
The eight edition of Operæ, fair of independent design, takes place at Turin's Lingotto exhibition center from November 3 through 5, 2017 (preview November 2)
Also this year, Operæ presents a selection of contemporary design in two sections, respectively dedicated to designers, and design galleries. The 2017 edition, entitled "Why Design" and curated by Alice Stori Liechtenstein, focuses on design as a means to investigate our society.
Operæ takes place in the first week of November at Lingotto Fiere in Turin, already venue of Artissima – International Fair of Contemporary Art, and Club to Club – International Festival of Avant-garde and Pop, thus developing a synergic headquarters for contemporary experimental creations. This year also independent fashion finds its place in the fair with Dreamers, guest project of Operæ, which presents a landscape of visions and projects, clothes and accessories to narrate the new contemporary scene.
Operæ is developed by BOLT, with the support of Region Piedmont and the Chamber of commerce of Turin, after an idea by "Associazione Torino Design Week".
Selection of featured designers
Crafting plastics studio, CP! (Germany), eyewear made in bioplastic, photo © Evelyn Bencicova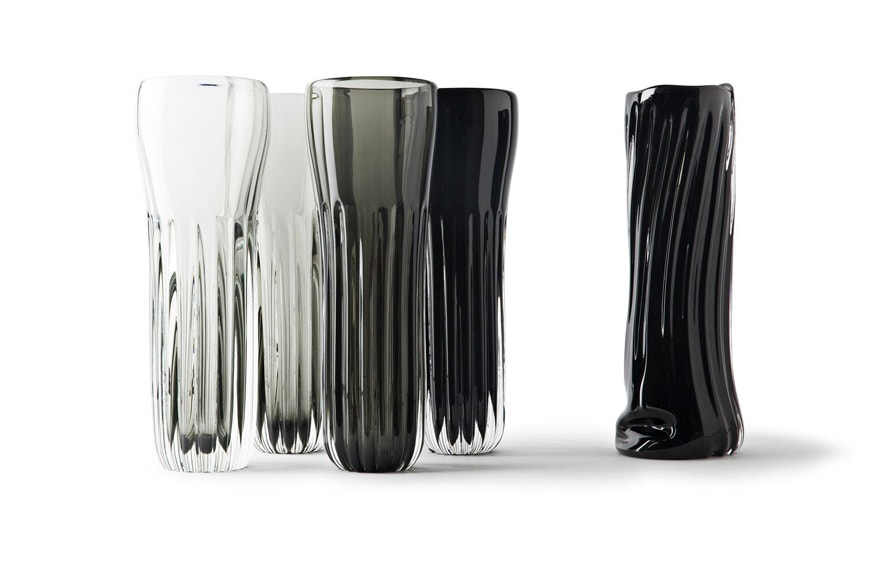 Stories of Italy, Matilde Antonacci and  Dario Buratto, (Italy), "Colonna", Murano blown glass vase.
Destroyers / Builders, Linde Freya and Jo Groven (Belgium) "bigger plate darker", carved wooden plate made from a single piece of wood.
 ADG design – Davide Giulio Aquini (Italy), "Muse", collection of bell jars in borosilicate glass and travertine inspired by the artworks of De Chirico.
Manufatto, Ilaria Aprile and Davide Gallina, (Italy) "Gutta" umbrella stand made in Carrara marble
Sarah Linda Forrer (The Netherlands) "Oyster", hand-sculpted bronze dish inspired by the feminine shapes of oyster shells.
Yomuto, (Spain) "second life chandelier", light fixtures made from different recycled pieces
Operæ 2017
Lingotto Fiere | Padiglione 3
Via Nizza, 294 -Turin (Italy)
November 2 (preview) 3 / 4 / 5, 2017
web site:  www.operae.biz
Lingotto, Turin
Photos, courtesy of Operæ
---
---
---
More in Turin
Turin
---
---