Milano Design Week 2018 | New landscape of design at 'Ventura Future'. A preview
Ventura Future, the latest event by Ventura – Organization in Design, will takes place in Milan, in three new venues in the Loreto district, few minutes from the Piola and Loreto metro stations.
cover image:' PATCH' by François Chambard/UM project (photo: Francis Dzikowski/Otto)
with "Patch" the Brooklyn based studio "UM project" imagines the future of smart homes and smart cities.

Together with the second edition of Ventura Centrale (located in the former station stores in via Ferrante Aporti ) the new locations of Ventura Future – at via Paisiello 6, via Donatello 36, and viale Abruzzi 42 – will welcome international designers and companies during the next Milan Design Week, which will take place from 17 to 22 April, 2018.
Ventura Future presents in particular some projects that relate to three crucial themes: the complex networks of data which are getting more and more intertwined with our everyday life; the complex relationship between environmental protection, use of natural resources, supply of materials and waste production; the issues related to health and well-being; this latter theme will be developed by seven Dutch designers supported by the Dutch embassy in Italy.
Such themes intercept the complexity of our time and emphasize the ability of designers to think outside the box and produce radical solutions. Indeed, distinctions between traditional disciplines are becoming progressively less clear, while cross-practice collaboration between designers, technologists, engineers and analysts is proven to produce better solutions.
The Materialists presents Paper by Woojai Lee, Sooji Lee. The Materialists will show that paper is another material that we take for granted. "Paper carries our news, transfers our knowledge, confirms our identities, helps us write down our laws, whispers our words of love.."
Ceih, user-friendly switches by Aurore Brard
'WASTED' by Studio Diederik Schneemann (credits: Aldwin van Krimpen)
The 'WASTED' series puts the content of our garbage bags entirely on display, resulting in an accumulation of non-biodegradable waste that in everyday life we prefer not to look at. By reshaping the waste into tasteful looking food dishes, WASTED triggers spectators to think critically about waste issues and presents them with a utopian view on a circular food chain.
Ventura Future, FuturDome, Milano.
Ventura Future
via Paisiello 6 /via Donetello 36 / viale Abruzzi 42 , Milano
Milano Design Week – 17 / 22 April 2018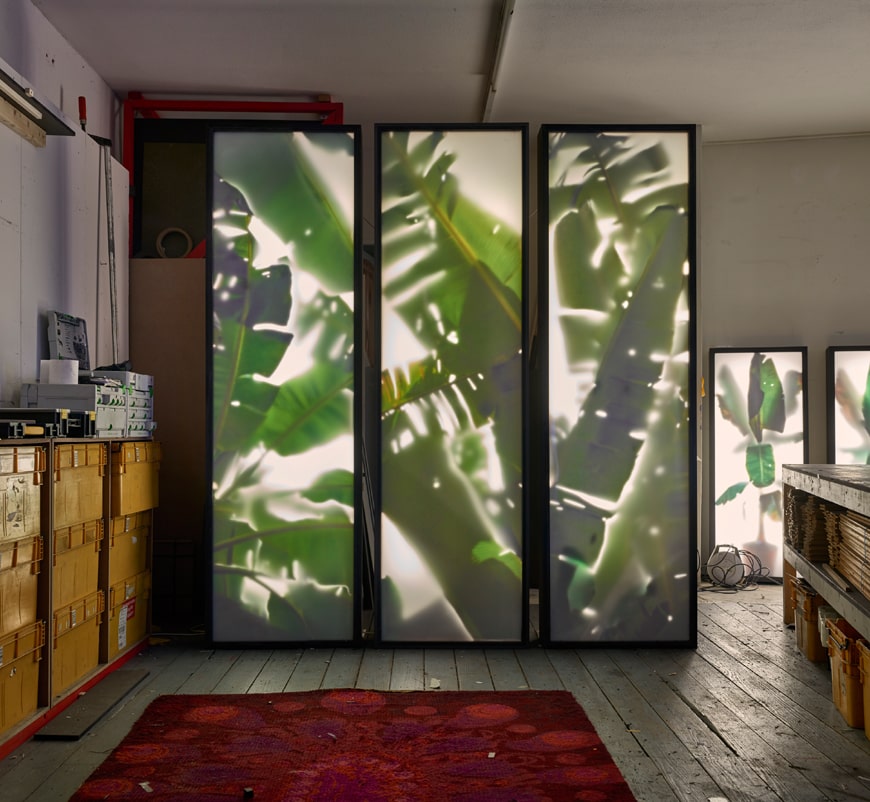 Triptych, by REM Atelier, photo PimTop
Images courtesy of http://www.venturaprojects.com/
---
---
---
More in Milan
Milan
---
copyright Inexhibit 2019 - ISSN: 2283-5474