Michael Anastassiades at Maison&Objet Paris in January 2020
Michael Anastassiades will be the "designer of the year" at the next edition of Maison&Objet taking place in January 2020.
In his work, the Cypriot designer uses simple shapes and volumes to create a rich language where uncertainty and imbalance are embraced. The illusionary simplicity of his design is actually a refined process of empathy with objects, and not something easily achieved.
Michael Anastassiades for Herman Miller, photo Ben Anders, courtesy of M&O
After training as a civil engineer and taking a master's degree in industrial design at the Royal College of Art, Anastassiades founded his studio in London in 1994 and his eponymous brand in 2007.
Although best known for his lighting, he has designed with the same clarity in all fields: furniture for the likes of B&B Italia, Herman Miller, Cassina, drinking glasses for Lobmeyr, speakers for Bang & Olufsen, a public project in Mint Street, London, and a drinking fountain for the Victoria & Albert Museum.
His work can be found in permanent collections at the Museum Of Modern Art in New York, the Art Institute of Chicago, the Victoria & Albert Museum, London, the MAK in Vienna, the Crafts Council in London and the FRAC Centre in Orleans France.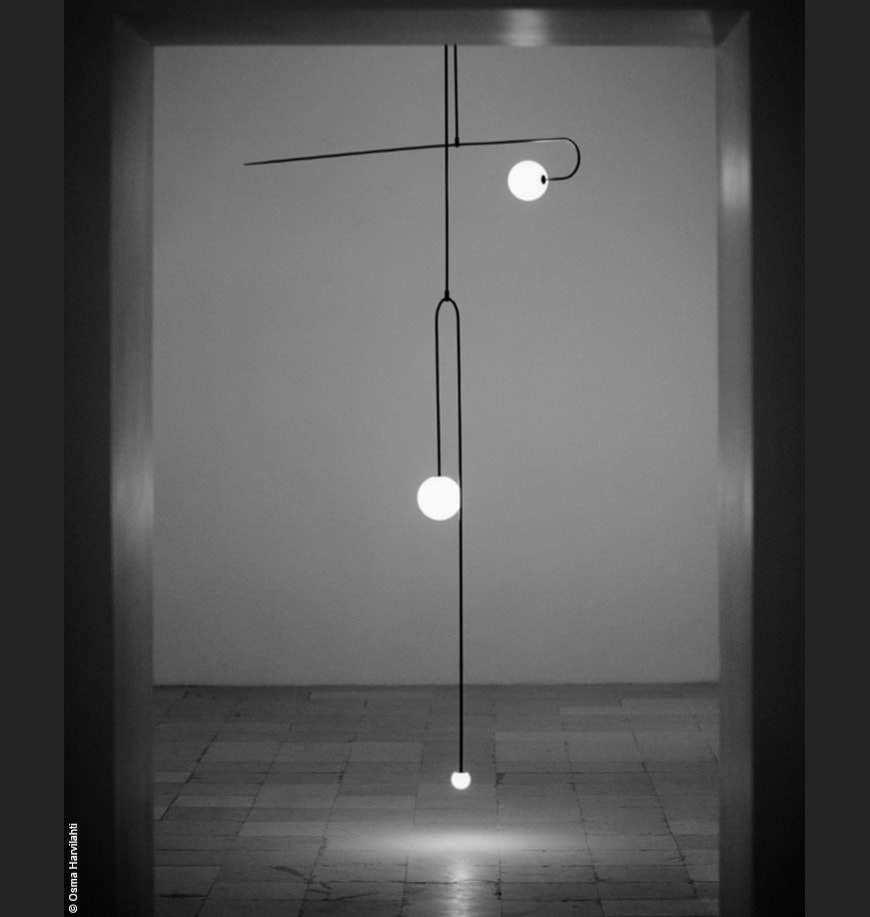 Michael Anastassiades, mobile chandelier, photo Osma Harvilahti, courtesy of M&O
When Anastassiades designing a light, he takes into consideration that a lamp is off 80% of the time, so he takes the time to figure out the relevance of the object when switched off, also considering that, in his vision, a lamp is never an isolated object because it has to interact with its environment.
Starting his own brand gave him the chance to test the boundaries of design without compromises. By the time he started to collaborate with Flos he had gained experience and could count on the expertise of the company to experiment with technical solutions that up to that moment had not been available to him.
At the next January edition of MAISON&OBJET, for the first time, all 16 of his Mobile Chandeliers will be showcased together: in the dark space, the lights, propelled by motors, will move as if planets.
Michael Anastassiades,'Jewels after Jewels after Jewels', light installation, FLOS showroom, Milan Design Week, 2018, photo Inexhibit.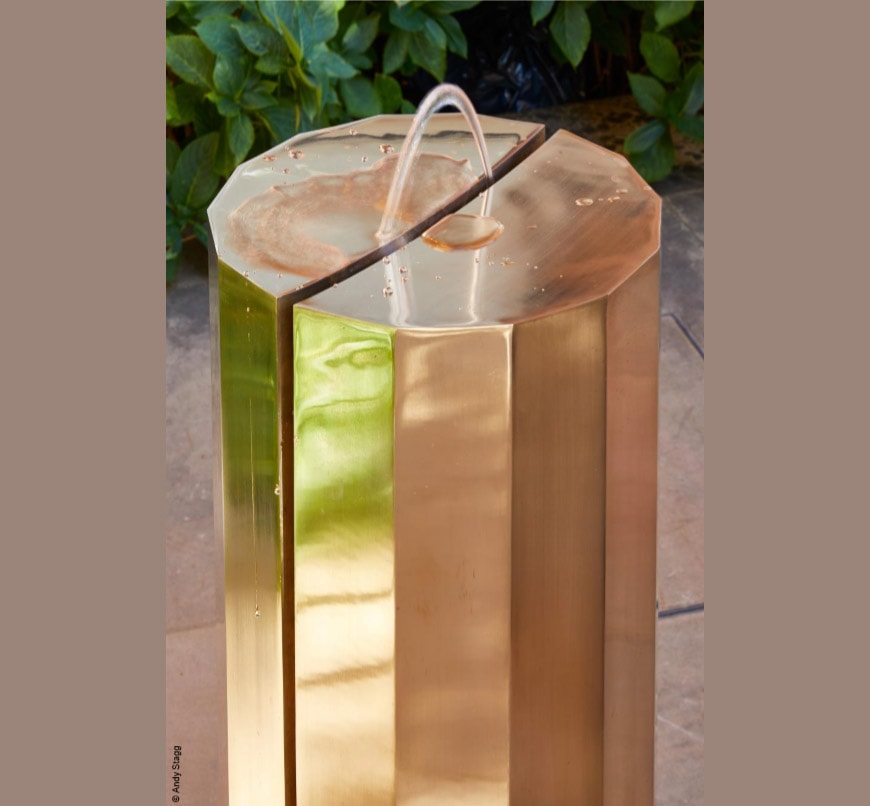 The Fleet Drinking Fountain by Michael Anastassiades at V&A Museum, courtesy of M&O, photo Andy Stagg.
Michael Anastassaides, Mint street paved in recycled marble, London, 2018.
MAISON&OBJET
Paris | 17-21 JANUARY 2020
---
---
You may also be interested in...
Milan Design Week 2018 | Michael Anastassiades' light installation for FLOS
---
More in Paris
Paris
---
copyright Inexhibit 2021 - ISSN: 2283-5474