London | Acclaimed designers and artists create unique dog kennels for charity
Sixty-five acclaimed international architects, designers, and artists have created bespoke dog kennels to support UK charity Blue Cross for Pets through both an exhibition and an auction taking place in April in Central London.
The exhibition, which features all the kennels designed and built by the participants, is a collaboration between Blue Cross, American not-for-profit organization Outdoor Arts Foundation, and photographer Drew Gardner.
UK's and international architects, artist, and designers who joined the initiative include Zaha Hadid Architects, Studio Octopi, Ivan Djidev, Denizen Works, and SPARK Architects, among many others.
Cover image: 'Cloud' is a cocoon-like kennel – conceived by Zaha Hadid Design and made in CNC milled plywood – slightly raised above ground to protect dogs from cold floor surfaces
---
The kennels will be on show at London's St Pancras International and Stratford International stations during the BowWow Haus London – an event aimed to raise support and funds to re-home and care for sick, injured and homeless pets – until until April 26 2018, when they'll be auctioned off at a gala event at the Renaissance St. Pancras Hotel, thus raising money for the care of the over 40,000 animals Blue Cross helps each year.
Online bidding can now be made via The Saleroom. On-line bids will merge with the live auction on the 26th of April.
Link: BowWow Haus London homepage
---
Some of the kennel designs on show in London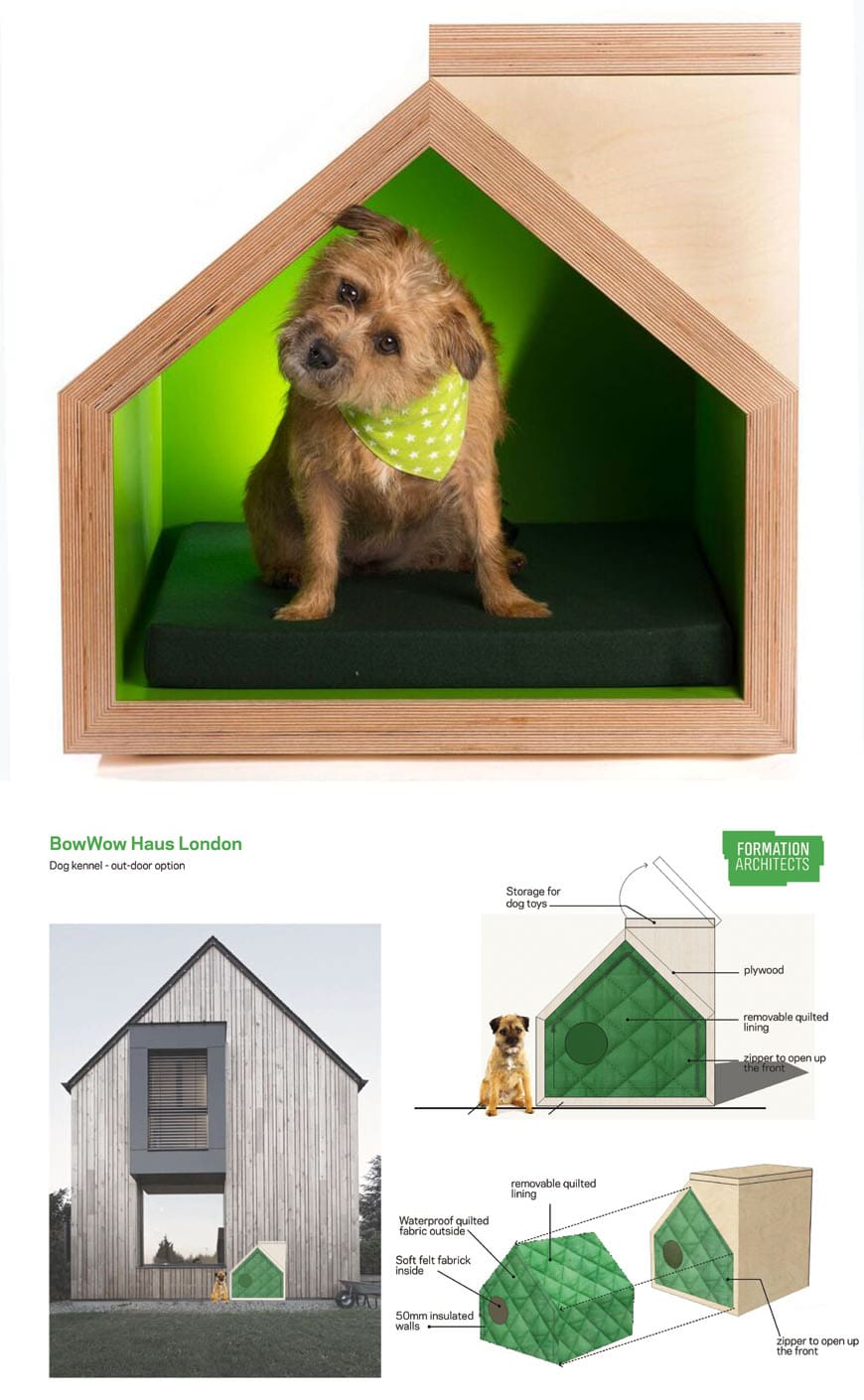 The "home-like" dog kennel designed by Formation Architects with Bill Cleyndert & Company
Studio Octopi, Bluet, and Creasy designed a floating kennel which, along with giving the opportunity for exploring life on water for dogs, also reflects more serious social and environmental questions the UK has to engage with, such as the housing crisis and rising sea levels
TLA Studio with Louise Glazebrook, a quite ingenious kennel consisting of just a set of curved plywood strips and a rope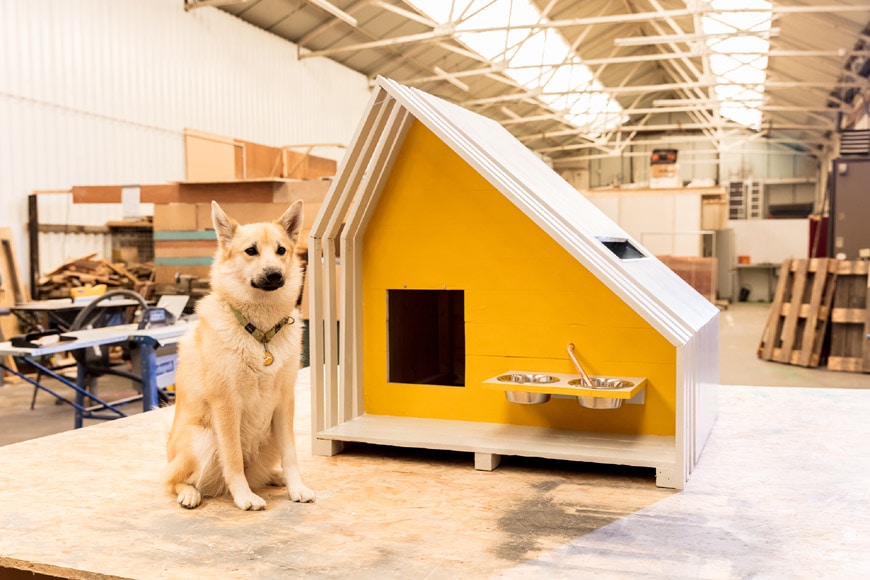 Designed by Liverpool's Condy Lofthouse Architects and Anne Robinson, this kennel for medium-size dogs was conceived to be modular, eco-friendly (recycled materials and rainwater harvest), lightweight, functional, and easy to maintain
"Kable" by PLYable Designs and EDable Joint is a kennel which transforms into a table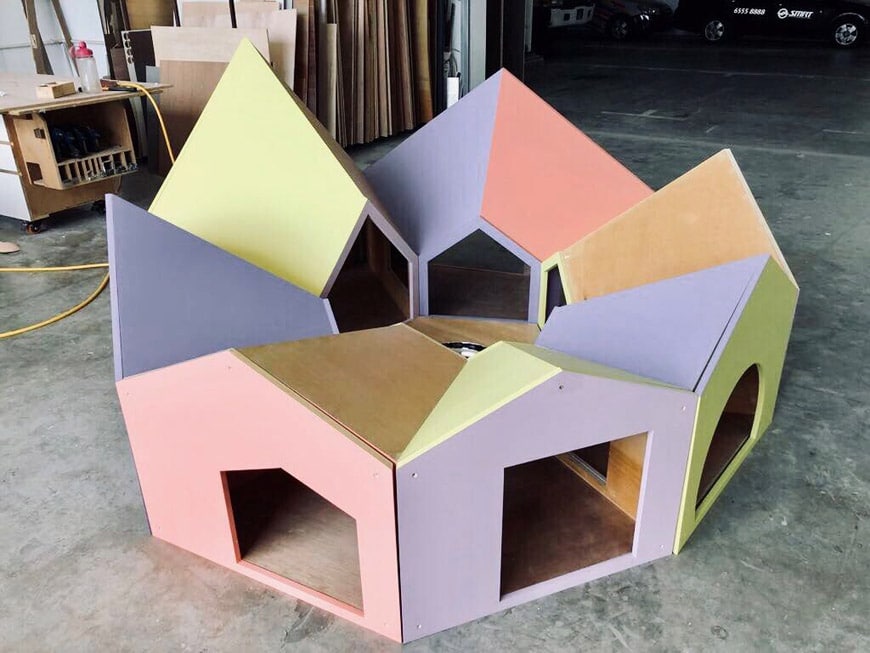 "Reservoir dogs", the "condo-kennel" by SPARK Architects
Another design by SPARK Architects, this kennel is based on the creative reuse of empty plastic bottles, two million of which are dumped into the ocean every year.
Inu-Goya is the kennel by Brian O Tuama Architects inspired by Alfie, their Japanese Shiba Inu dog
Images courtesy of Zaha Hadid Design and BowWow Haus London 
---
---
---
More in London
London
---
copyright Inexhibit 2019 - ISSN: 2283-5474