Listening to voices whispering across an abyss | Interview with Daniel Libeskind
We present here a video interview with Daniel Libeskind made by our media partner PLANE-SITE in preparation for the ECC's 'Time – Space – Existence' exhibition at Palazzo Mora, Palazzo Bembo, and Giardini della Marinaressa during the 2018 Venice Architecture Biennial. 
---
On the occasion of this year's Biennale, Libeskind will also create a sculptural installation, entitled Facing Gaia, to be located in the Giardini della Marinaressa, adjacent to the Giardini of the Biennale and made possible thanks to the GAA Foundation, the ECC, and GRIP Metal.
"The Biennale is an important opportunity to explore meaning and metaphor in architectural space and form. This moment in time, the very idea of human existence is in question. What is the future of technology? Nature? Humanity? Facing Gaia focuses on the tension of these relationships while inviting open-ended questions and interaction," Libeskind says about the project.
Rendering of the Facing Gaia architectural sculpture in Venice by Daniel Libeskind; image courtesy of Studio Libeskind, 2018
---
The interview
In the interview, Libeskind, with all his volcanic personality and multifaceted cultural approach to design, talks about various subjects starting from a famous quote from Shakespeare's Hamlet he uses to connect the concept of time and that of architecture. Further on, the Polish-American architect makes some very interesting considerations about two of his most celebrated projects: the Jewish Museum in Berlin and the master plan for Ground Zero in New York. Yet, in my opinion, the most inspirational part is that in which Libeskind explains how, for him, the memories, the feeble voices that permeate a place are the matter with which "to build anything of true significance".
---
Watch the video
---
Full transcript (annotations by Inexhibit)
About time and architecture
Time is out of joint. How beautiful is that thought of Shakespeare? That time itself is out of joint, and in this disjointing, that's where the building happens; that's a moment in which a building is built. Time is coming from the future, not from behind us. It's coming towards us in a very unexpected way and that's the aspect that one has to articulate in a building, which is always moving forward as you are constructing it, and as people are inhabiting and living in it, remembering it.
About the importance of drawing
Architecture is the only art that exists completely in drawing. My career's path as an architect was drawing. I didn't start with commissions, with clients, with "sociology" of architecture.
I started by sitting at a table with a ruling pen, and ink, a pencil, and a piece of paper and drew the structure of architecture. It's not different from music, music is a notation. I intended it as a projection of ideas which are really embodied in drawings.
I called my project for the Jewish Museum (in Berlin) 'In-between the Lines' or 'Between the Lines', and it's about drawing. What lies between the lines of the mind, and of the drawing, and of the building itself. Who would have ever thought that the Jewish Museum, and history itself, would show you that it was never meant to be built? After a while, the Jewish Museum became part of the fabric of Berlin. It's a building that really presents itself with the 'Altbau' *, as something that speaks to that history and has changed that history.
* Libeskind refers to the traditional architectural style, typical of many pre-war German masonry buildings, known as Altbau (Old building)
Voices across an abyss
Memory, as far as I'm concerned, is the ground of architecture. What gives us a sense of place? It's more than just the site, it's more than just us. It's all the others that give meaning to the site.
I always seek to think of what has been repressed in memory on a site. What are the voices that are whispering to us across an abyss, across catastrophes, across voids?
What are those voices saying to us? What are the invisible aspects that are really there, and you have to be aware of them in order to build anything of true significance?
About the Ground Zero master plan
Architecture in many ways subverts that world of order that we have come to associate with convention. You have to navigate and unfold possibilities that are not always obvious (even when) that's a huge masterplan like Ground Zero, which has to have the consensus of literally the most powerful groups in the world to be built.
Very few masterplans have ever been built as masterplans. So I thought to myself, how do you build a master plan that will not wind up in that archive? You have to engage yourself in the politics.
Don't build anything on the site where people perished. It's a piece of real estate, very expensive, but it's just not quite right to build anything. Exile the buildings, the big skyscrapers, to the periphery of the site. Leave it as a civic space and create symbolic elements. People often ask me, aren't you sorry that you didn't do another tower? ** And I say, no! Building a neighborhood in New York is far more challenging than building the tallest building in the world.
Architecture is, in a way, banal; anybody can build a building, but the civic art of architecture is not banal. It's cultural. That's what I believe in.
** Libeskind is referring to his unbuilt design for the Freedom Tower
---
Studio Libeskind, National Holocaust Monument, Ottawa, Canada, 2017; photo © Doublespace
Studio Libeskind, Ogden Center for Fundamental Physics; Durham, United Kingdom, 2016; photo © Hufton + Crow
Studio Libeskind, Sapphire residential building, Berlin, Germany, 2017; photo © Hufton + Crow
Studio Libeskind, Reflections at Keppel Bay, Singapore, 2011; photo © Hufton + Crow
Studio Libeskind, World Trade Center master plan, New York, United States, 2003-ongoing; photo © Hufton + Crow
Studio Libeskind, Congress Center, Mons, Belgium, 2015; photo © Georges de Kinder
---
About Time-Space-Existence
Time, space and existence. These three concepts sketch out the contours of the world around us — a fact especially true within architecture. Taking these words as its starting point, the GAA Foundation is set to curate its fourth collateral exhibition in the context of La Biennale di Venezia Architettura, entitled Time-Space-Existence and opening in May 2018. Featuring over 100 established and emerging architects, and unapologetically international in breadth, the exhibition provides a fascinating complement to a biennial traditionally drawn along national lines.
---
Useful links
PLANE-SITE: https://plane-site.com/
GAA Foundation:  http://www.globalartaffairs.org
European Cultural Centre (ECC): http://www.europeanculturalcentre.eu/index.php
Studio Libeskind: https://libeskind.com
---
---
---
16th Venice Architecture Biennale 2018 – pavilions, program, events
16th Venice Architecture Biennale 2018 – pavilions, program, events
---
More about Daniel Libeskind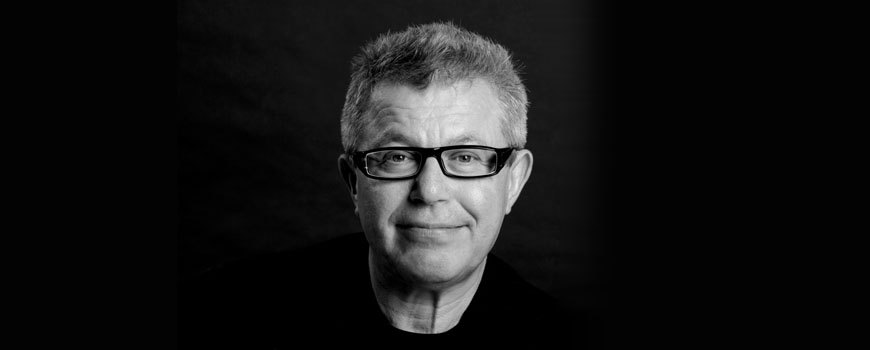 Daniel Libeskind
---
copyright Inexhibit 2022 - ISSN: 2283-5474