Hello, Robot. Design between Human and Machine at the Vitra Design Museum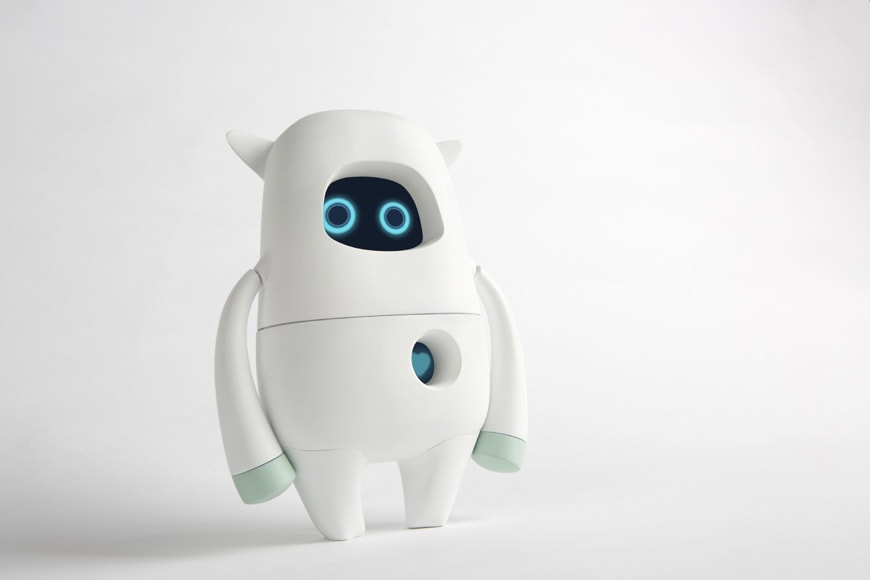 From February 11 through May 14, 2017 the Vitra Design Museum in Weil am Rhein features the exhibition "Hello, Robot. Design between Human and Machine".
cover-image: AKA, "Musio K", © AKA, LLC 
Whether in the form of delivery drones, smart sensors, or Industry 4.0, in recent years, robotics has found its way into our everyday lives, changing them in fundamental ways. Design has a central role to play in this process, for it is designers who shape the interfaces between humans and machines.
"Hello, Robot. Design between Human and Machine" will comprise more than 200 exhibits from the fields of design and art, and will include robots used in the home, in nursing care, and in industry as well as computer games, media installations, and examples of films and literature in which robots feature.
Dunne & Raby, "Robot 4: Needy One", from »Technological Dream Series: No. 1, Robots, 2007 © 2016 Dunne & Raby. Photo: Per Tingleff
Various Manufacturers, "Vintage Toy Robots", 1956 – 1980. Courtesy private collection.
Photo: Andreas Sütterlin, 2016.
Vincent Fournier, "Reem B #5 [Pal], Barcelona, Spain", from: »The Man Machine«, 2010,
© Vincent Fournier.
The first section of the exhibition traces the fascination that artificial humans have long exerted on people in the modern age and looks at how popular culture has shaped our perception of robots.
The second section is devoted to the field in which robotics first made a breakthrough: industry and the world of work. The spectrum of exhibits ranges here from classic industrial robots to an installation by the group RobotLab, in which a robot produces manifestos on a production line, thus questioning where the boundary lies between work that can be automated and human creativity.
The third section of the exhibition shows how we are gradually coming face to face with the new technology – as a friend and helper in our everyday lives, in our households, in nursing care, as a digital companion, or even in cybersex.
The fourth section looks at the increasing blurring of the boundaries between humans and robots exemplified by our living in »learning« buildings, travelling through »smart cities«, or having smart sensors implanted in our bodies.
Stephan Bogner, Philipp Schmitt und Jonas Voigt, "Raising Robotic Natives", 2016,
© Jonas Voigt.
Francis Bitonti Studio Inc., "Molecule Shoe", 2015,  3D print, © Francis Bitonti.
Photo: 2017 Museum of Fine Arts, Boston.
The "Elytra Filament Pavilion", a bionic baldachin realised by a team from the University of Stuttgart (shown in 2016 at the Victoria & Albert Museum in London), will be on view outside the museum; the pavilion was realized with modules defined by an algorithm and then produced with the help of an industrial robot.
"Elytra Filament Pavilion". Installation view: Victoria & Albert Museum, London © NAARO, 2016 
Hello, Robot. Design between Human and Machine
temporary exhibition – February 11, 2017 / May 14, 2017
Vitra Design Museum
Charles-Eames-Straße 2
79576 Weil am Rhein
All images, courtesy of Vitra Design Museum www.design-museum.de/en
---
---
---
More in Basel
Basel
---
copyright Inexhibit 2022 - ISSN: 2283-5474