L' ÉLOGE DE L'HEURE (Telling time): exhibition at the CID, Grand Hornu
By FEDERICA LUSIARDI - January 19, 2017
"L'ÉLOGE DE L'HEURE" (Telling Time) on view at the CID – Centre d'Innovation et de design au Grand Hornu – in Belgium, presents watches created by artists and designers, all sharing the same desire to tell the time.
cover-image: Bina Baitel, Lash Clock, wall clock, 2014 © Bina Baitel
Wristwatches and wall clocks, poetic or funny, the exhibition builds bridges from one object to another in an unexpected and curious way.
"Telling Time" brings together a corpus of more than 150 objects from all over Europe.
The historical pieces are from both private collections and major public repositories, including the International Museum of Horology (MIH) in La Chaux-de-Fonds, the Uhrenmuseum Beyer in Zurich, the Musée d'Horlogerie – Château des Monts in Le Locle,  the Louvre Museum, and the Musée des Arts Décoratifs in Paris, as well as heritage collections from manufactures such as Vacheron Constantin, IWC and Jaeger-LeCoultre.
Exhibition conceived and produced by the mudac (Lausanne).
Nicolas Le Moigne, Horloge, wall clock, 2004 © ECAL/Jordi Pla
Siren Elise Wilhelmsen, 365 Knitting Clock, wall clock, 2010 © Miriam Lehnart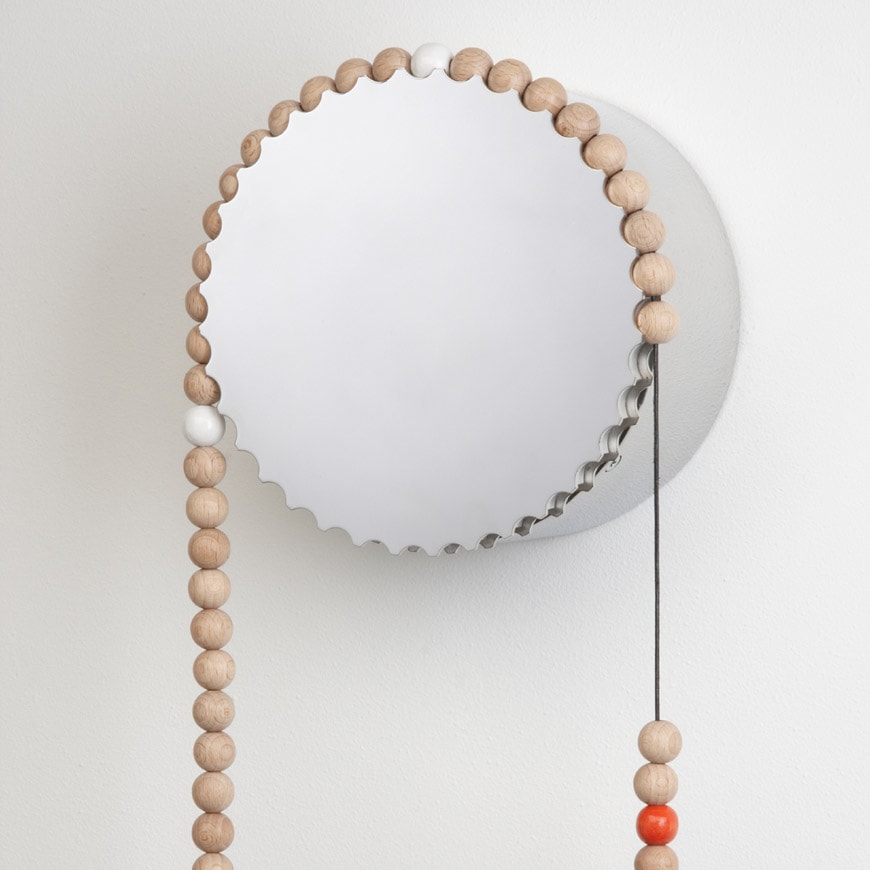 Thorunn Arnadottir, The Sasa Clock, wall clock, 2007 © Matthew Booth
L' ÉLOGE DE L'HEURE (Telling time)
temporary exhibition
January 22 / April 30, 2017
CID – Centre d'Innovation et de design
Site du Grand-Hornu, Rue Sainte-Louise, 82
7301 Hornu, Belgium
web: http://www.cid-grand-hornu.be/en/
electronic wristwatch with calculator, Hewlett Packard, USA, 1977 © Musée International d'Horlogerie (MIH), La Chaux-de-Fonds.
the skull-shaped watch "Memento mori", Vienna, 1820 © Musée de l'horlogerie Beyer Zurich
---
You may also be interested in...
CID – Grand Hornu
---
---
---