A preview of the London Design Festival 2019: 'Please be seated' by Paul Cocksedge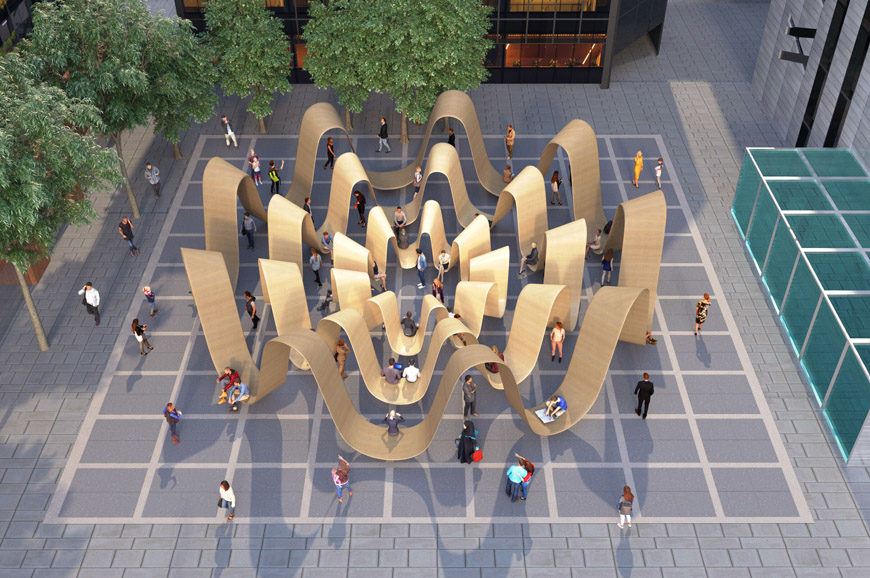 'Please be Seated', designed by British designer Paul Cocksedge is the most ambitious of the British Land's commissions for the next London Design Festival.
Located in the heart of Broadgate – a diverse hub connecting innovation and finance – 'Please be seated' will be a large-scale installation, a functional sculpture which re-imagines and re-uses scaffolding wood planks, and creates a space for seating, as well as to walk under, or find shade.
LDF – 14 /22 September 2019
London Design Festival returns to London for its 17th year the next September 2019 with a program of events and installations across the city. This year also marks 11 years with the V&A as a collaborating partner and the official Festival hub.
Initially established in 2003 by Sir John Sorrell and Ben Evans, London Design Festival is an annual citywide celebration that brings together a global community of designers, artists, architects, and the creative industries with a vision to celebrate and promote London as the design capital of the world. Since its inception, the London Design Festival has grown to encompass a broad range of activities and attracts visitors from around the world.
above and cover image: 'Please be Seated' by Paul Cocksedge
---
---
---
More in London
London
---
copyright Inexhibit 2021 - ISSN: 2283-5474