House of Natural Science, Bjerringbro – Nord Architects
Place: Bjerringbro
,
Country: Denmark
Architect: NORD Architects, Copenhagen
http://www.nordarchitects.dk/
Client: Fonden Naturvidenskabernes Hus
Text by Riccardo Bianchini
All images © NORD Architects / Adam Mørk
House of Natural Science in Bjerringbro; photo © NORD Architects / Adam Mørk
The House of Natural Science in Bjerringbro | Nord Architects
Bjerringbro is a small town in central-northern Denmark, possibly best known as the home town of Grundfos, the world's largest pump manufacturer.
Yet, since 2009, it also home of a very interesting scientific learning center, the House of Natural Science (Naturvidenskabernes Hus in Danish).
Created "to inspire children and youngsters to become skilled, curious, and innovative",  the center features educational programs, special events and exhibitions mostly aimed to pupils from primary to high school and focused on a wide range of scientific and technological subjects including physics, chemistry, natural history, robotics, advanced technologies for recycling and sustainability, food sciences, problem-solving, bio-technologies, digital communication, innovative materials, and energy.
The building of the House of Natural Science was designed by Copenhagen-based NORD Architects, a practice founded in 2003 by Johannes Molander Pedersen and Morten Rask Gregersen, both born in 1974.
Their design for the House of Natural Science was nominated for the prestigious Mies van der Rohe Award in 2011.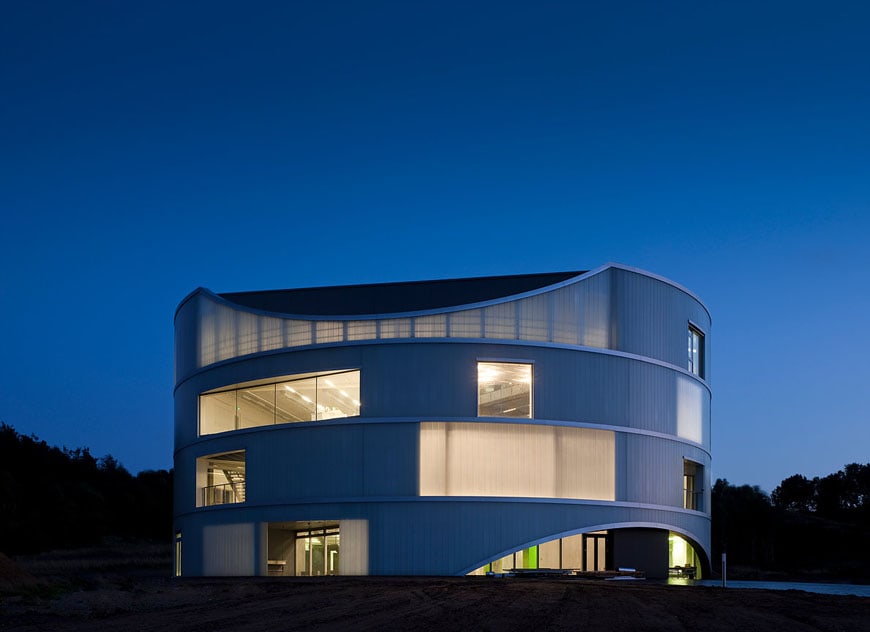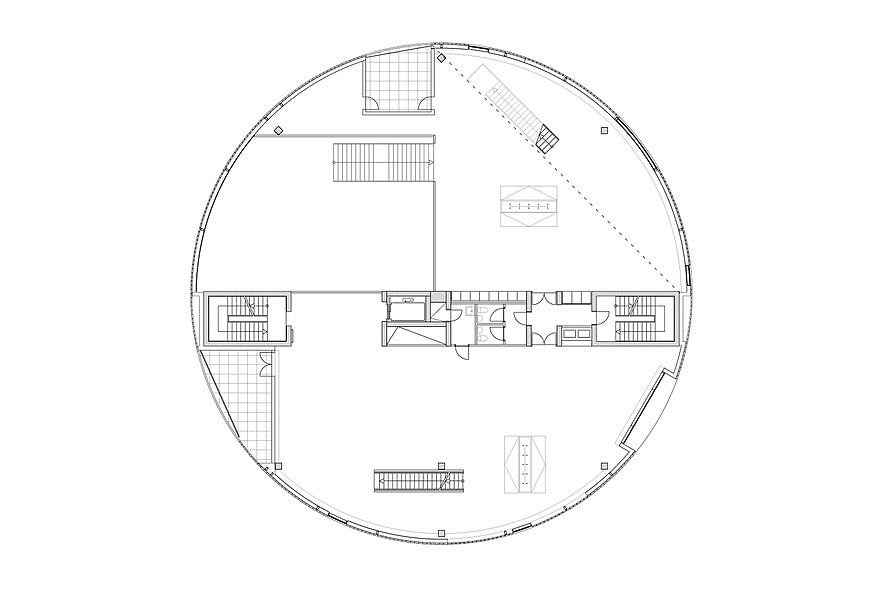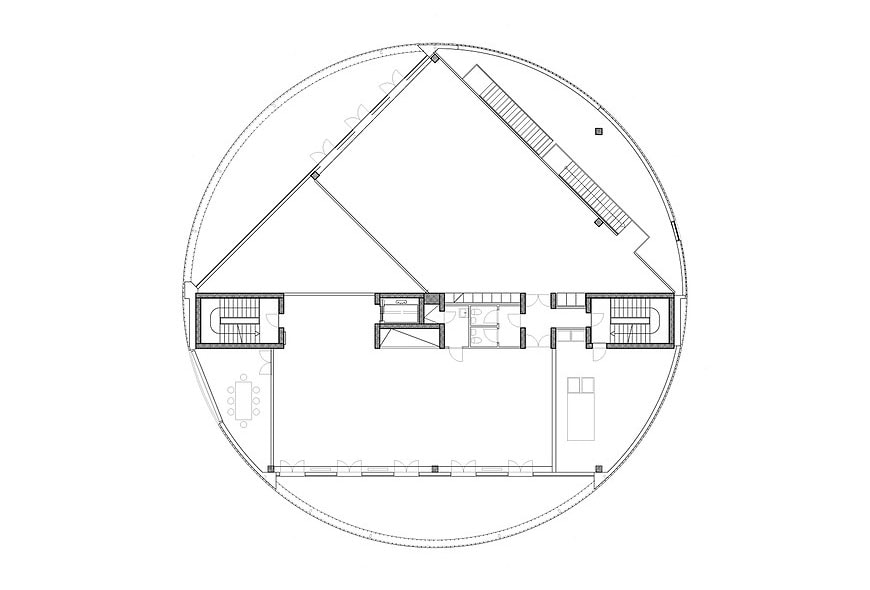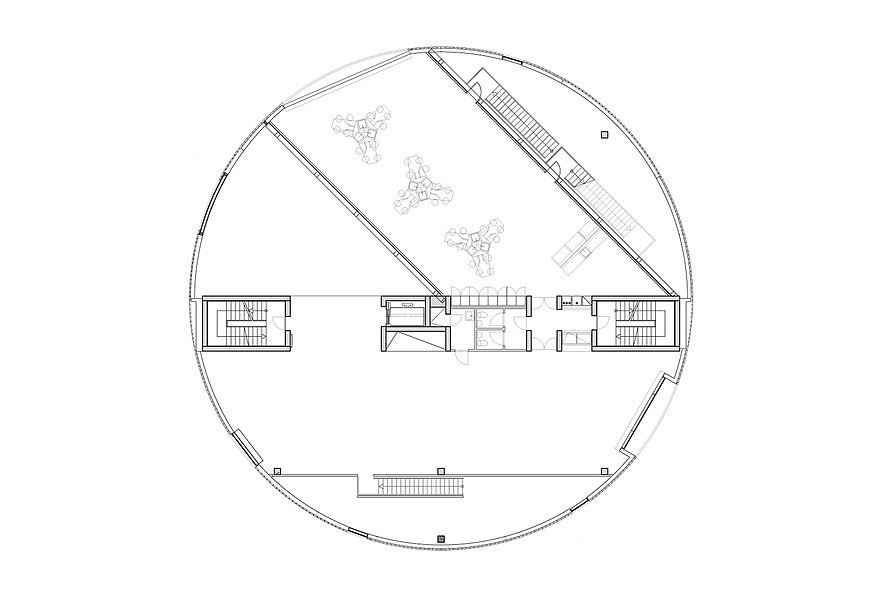 Exterior photo, and plans of the four levels of the center, images © NORD Architects
The 27,550 square foot cylindrical building of the center is composed of a reinforced concrete structure, clad with clear, and translucent glass panels.
The architects conceived the building also a technology demonstration in itself.
"The idea is to show how a building works. By making the installations fully visible, the pupils can study them and learn about the different elements that make up a building. With ceilings of stretch metal, all fire, acoustics, electricity and IT installations behind the ceilings are fully visible." (NORD architects)
Unrolled scheme of the cylindrical facade
Interior view of the center; photos © NORD Architects / Adam Mørk
On four floor levels, the center accommodates classrooms, exhibition areas, laboratories, workshops, and an auditorium.
The building includes an array of terraces which can be used as additional open-air educational areas and as panoramic viewpoints overlooking the park of the center and the beautiful landscape around it.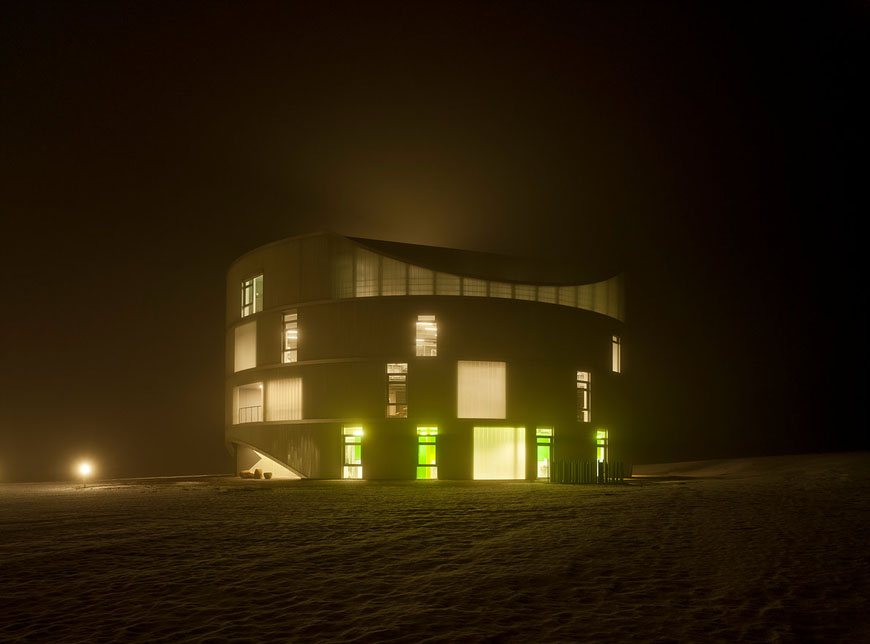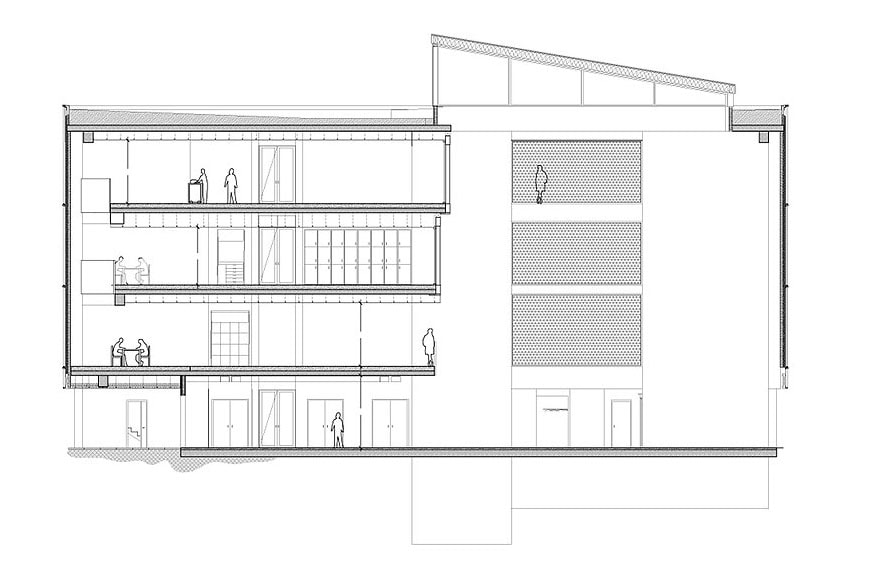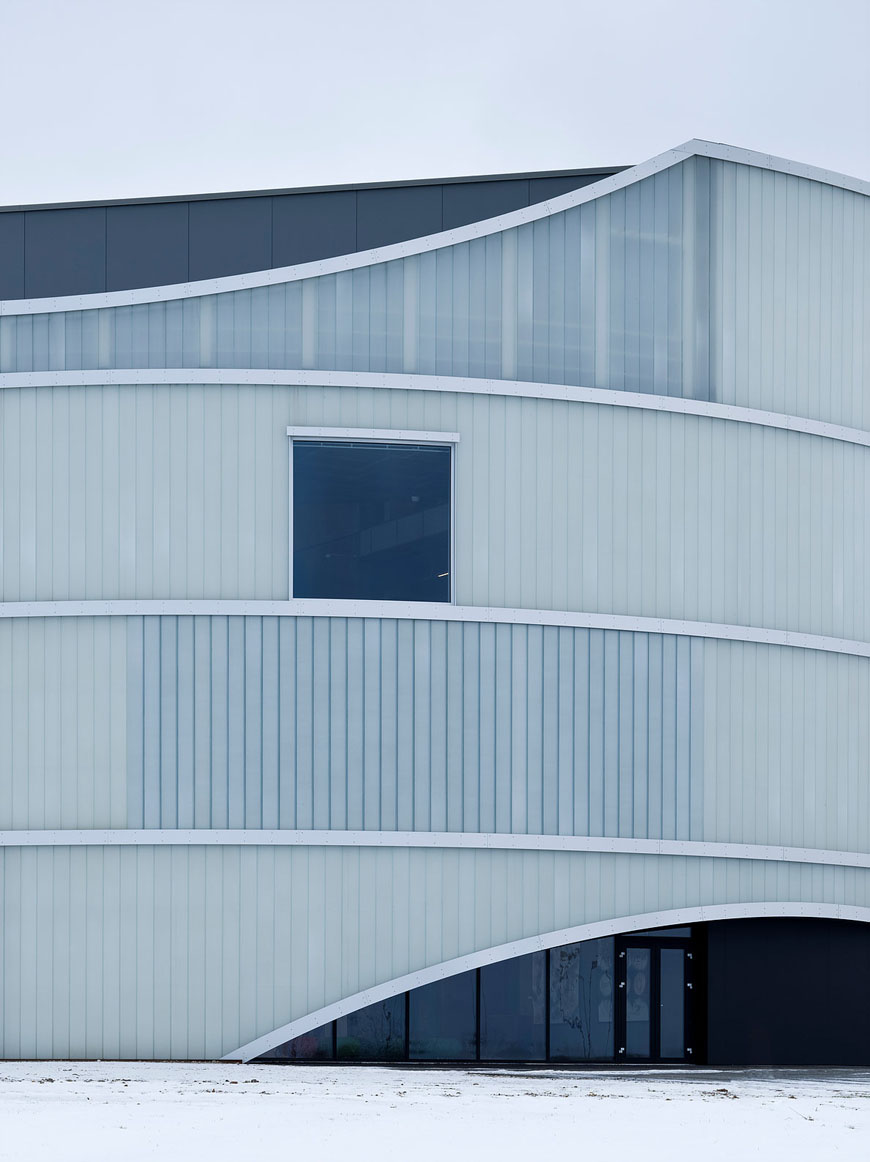 Exterior views, section, and facade detail
The project is strongly focused on sustainability and implements a varied array of energy-saving solutions, including passive and active solar energy systems, rainwater collecting, natural ventilation, wind turbines, and geothermal-pump heating.
Scheme of the technical solutions for sustainability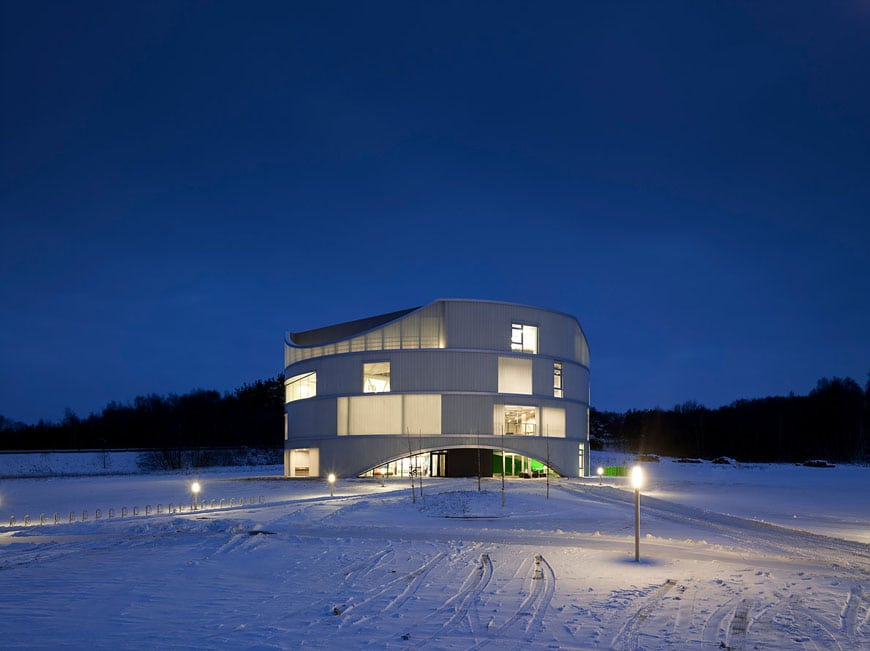 Photos © NORD Architects / Adam Mørk
---
---