Steilneset Memorial – Vardø, Norway | Peter Zumthor & Louise Bourgeois
Andreas Lies gate
,
Vardø
Nord-Norge
,
Norway
closed on: open daily all year round Museum Type: History / City
The Steilneset Memorial (Norwegian: Steilneset Minnersted) is a memorial in Vardø, northern Norway, which commemorates 91 people (77 of whom were women) who were put under trial and burnt at the stake in 1621, built after a design by architect Peter Zumthor and artist Louise Bourgeois.
---
Inaugurated in 2011, the Memorial is located at the northern end of the Varanger National Tourist Route, which spans the coastline of the Finnmark county in the extreme north-eastern part of Norway, about 260 miles north of the Arctic Circle.
Located near the place in which it is thought the trial victims were executed, the Steilneset Memorial is made up of two independent buildings, both designed by Zumthor.
The first is an impressive 410-foot-long structure consisting of a fiberglass membrane cocoon fastened by steel wires to an outer timber framework covered by a corrugated metal roof.
The cocoon contains a narrow corridor, 5 feet wide and 328 feet long, whose interior is painted in black and pierced by 91 small windows, illuminated by a light bulb hanging from the ceiling, each commemorating a victim of the trial.
The windows' position was chosen by Zumthor casually, possibly by throwing a dice, to represent the arbitrariness of the trial; a piece of silk printed with texts from the trial's historical documents is positioned to the left of each window
The second construction is a small box-shaped pavilion made in weathering steel and smoked glass. A sculptural installation by French-American artist Louise Bourgeois (1911-2010) stands at the center of the pavilion.
Entitled The Damned, The Possessed and The Beloved, the installation consists of a single metal chair crossed by five gas flames, burning perpetually, which evokes the condemned execution, surrounded by seven oval mirrors resembling silent witnesses encircling the victim.
---
Images (courtesy of Norwegian Public Roads Administration / Norwegian Scenic Routes)
Steilneset Memorial, Norway, architect Atelier Peter Zumthor, exterior view of the "cocoon" pavilion in winter; photo © Bjarne Riesto
The Steilneset Memorial from the east with the "cocoon" on the right and the cube pavilion on the left; photos © Helge Stikbakke
Plan and elevation of the "cocoon" pavilion; image Atelier Peter Zumthor
Steilneset Memorial, exterior views of the "cocoon" pavilion designed by Peter Zumthor; photos © Bjarne Riesto
Detail of the timber structure and the fiberglass membrane of the cocoon; photo © Bjarne Riesto
The wood ramp leading inside the cocoon; photos © Bjarne Riesto
Interior of the cocoon with the memorial exhibition, the printed pieces of silk report each victim's accusation, confession, and sentence edited from the original court case documents; photo © Bjarne Riesto
Close-up of one of the 91 small windows distributed along the exhibition; photo © Bjarne Riesto
The Steilneset Memorial in winter (with the cocoon on the left and the cube pavilion on the right); photo © Bjarne Riesto
Exterior view of the box-shaped pavilion designed by Peter Zumthor; the building, which is made in weathering steel and black glass, accommodates the sculptural installation "The Damned, The Possessed and The Beloved" by Louise Bourgeois; photo © Asbjørn Nilsen
Three images of the "The Damned, The Possessed and The Beloved" installation by Louise Bourgeois; photos © Bjarne Riesto
Cover image: Steilneset Memorial, Vardø, Norway; photo © Bjarne Riesto
---
How our readers rate this museum (you can vote)
---
---
---
More about Peter Zumthor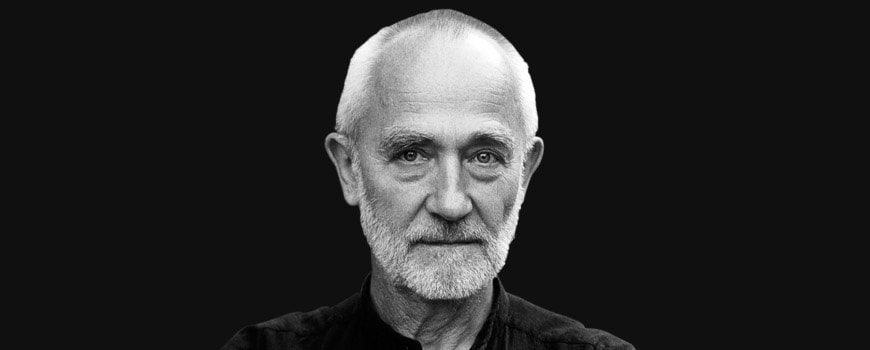 Peter Zumthor
---
copyright Inexhibit 2022 - ISSN: 2283-5474